Request for Proposals: Investment Advisor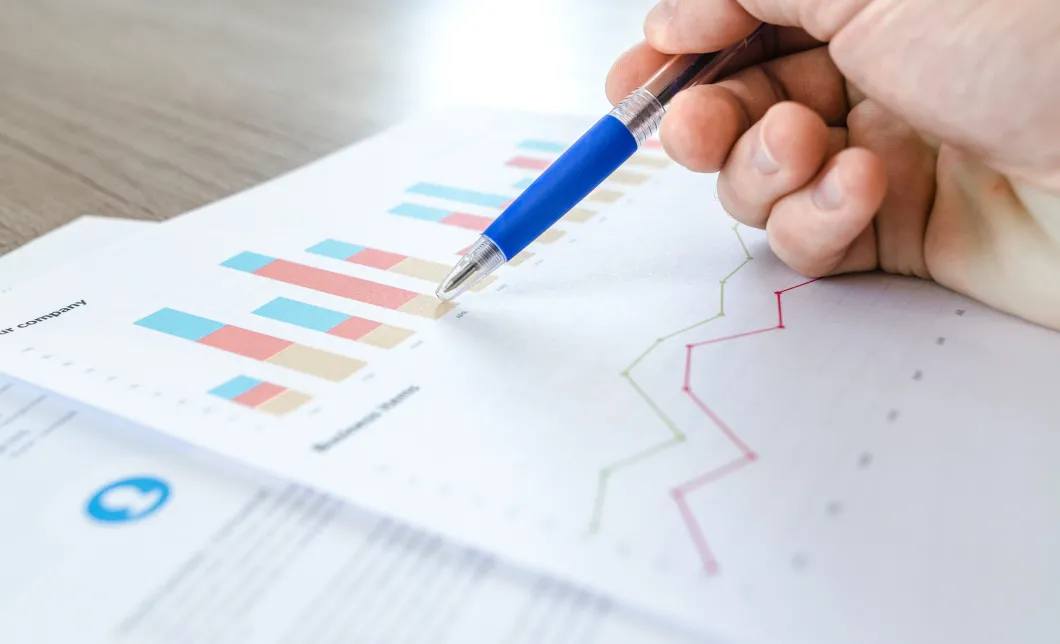 The Evelyn & Walter Haas, Jr. Fund
Created 70 years ago by Evelyn and Walter A. Haas, Jr., the mission of the Fund is to advance
equality and justice so every person can thrive and live life with dignity and hope. The Evelyn and
Walter Haas, Jr. Fund (the "Fund") has evolved from a locally focused funder in the Bay Area to
one that is recognized at the local, state, and national levels. Among our priorities: building a
fairer, more representative democracy in California; advancing more humane approaches to
immigration and expanding opportunities for immigrant youth and families; full equality for the
LGBT community; and making higher education more affordable for lower-income California
students. The Fund is a 501(c)(3) organization incorporated in the State of California, has a staff
of 19 professionals and assets of approximately $455 million. Located in downtown San
Francisco, it has awarded over $700 million in grants since its founding in 1953.

The Fund aspires to build an organizational culture that is inclusive and that allows all of us to
live and breathe our values and lean into the Fund's core strengths. We believe deeply in our
staff members, we take care of each other, and we work to develop our colleagues' skills and
help them grow. We collaborate to lift good ideas and diverse perspectives while embracing
innovative solutions. We work with passion and gratitude for the opportunity to make a positive
impact and change people's lives.

The Fund's investment philosophy is currently guided by its Investment Committee, which is an
advisory committee to the Board of Directors. The Investment Committee has four members:
two board members, the President Emeritus, and the President & CEO. The Vice President of
Finance and Operations ("VPFO") and the Director of Finance provide lead support to the
Investment Committee.

The goal of the Fund's investment program is to provide the financial support necessary to meet
the mission of the Fund via its investments and, on a long-term basis, to grow the aggregate value
of the portfolio at least at the rate of inflation in order that the future grant making activity and
operations may continue over the long term. Since we must adhere to the minimum 5% annual
"payout" requirements of the Internal Revenue Code and provide for inflation each year, the
Fund established with its Outsourced Chief Investment Officer (OCIO) a minimum real return goal
of 5% annually. It is recognized that there is likely to be on-going short-term volatility.
Description of Services
The Fund's Board of Directors and Investment Committee is seeking an investment advisor to
partner with the VPFO to provide guidance on the Fund's investment policy statement,
review/monitor asset allocation, portfolio risk and return, and general oversight of its current
OCIO managing the Fund's investment portfolio. The advisor will not have a direct role in the
investment of the Fund's portfolio.
The advisor would come with a broad range of investment management experience and
knowledge and understand the Fund's mission and values. The advisor must have demonstrated
expertise and experience serving the needs of foundations and/or nonprofit endowments. The
primary investment advisor services required on an annual basis are listed below:
Investment Policy Statement Review: Assist in the annual review and on-going
development of the Fund's investment policy statement and objectives, including risk
assessment and asset allocation analysis. Provide the committee with current research
relating to asset allocation, policy benchmarks and peer groups, and other appropriate
investment topics. As appropriate, make recommendations for other policy changes.
 
Investment Performance Reporting and Monitoring: Partner with the VPFO and OCIO to
continue to develop and strategize on comprehensive performance reporting metrics for
each of the Fund's investments, including comparisons to performance benchmarks
detailed in the investment policy statement over multiple historical periods. Advisor will
provide guidance on benchmark evaluation, implementation, and analysis, as well as
access to analytical software/tools or database resources. Lastly, with the VPFO, regular
reviews should be conducted to assess the OCIO's performance. These reviews should
involve not only examining the quantitative data but also qualitative aspects such as the
OCIO's communication, responsiveness, and adherence to the organization's investment
strategy and principles. 
 
Investment Committee Education and Attendance: The committee generally meets
three to four times a year in regular meetings and may meet more frequently to review
special topics as necessary. Advisor may be asked to make informational presentations to
the committee on investment topics deemed to be of interest or relevance to the
committee. The advisor is expected to attend all meetings of the committee, virtually or
in person, and to provide relevant content and data and strategic support as needed.
The Evelyn and Walter A. Haas, Jr. Fund believes that equity, diversity, and inclusion drive our
success, and we encourage applicants from all identities, backgrounds, and abilities to apply.
Information Required
General Information
Advisor Information

What is your complete name and relevant contact information?
Brief history including years in industry, affiliated organizations, and potential
relationships to the Fund.
What experience do you possess in providing investment consulting to a tax-exempt
foundation? Provide your client distribution per the following table: For all
foundations and endowments, number of clients in each aggregate market value: 1)
Below $100 million; 2) $101 - $500 million; 3) $501 - $1 billion; 4) above $1 billion; and
5) Total. In addition, please provide the number of tax-exempt investment consulting
accounts gained and lost over the past 5 years. Indicate reasons for terminations (if
known).
Describe your commitment and track record in diversity, equity, and inclusion and ESG
(environment, social, and governance) investments including examples of your efforts
that you believe demonstrate your capacity to translate your philosophy into effective
action.
 

Conflicts of Interest

Are you a registered investment advisor? What are your professional certifications?
In the past 5 years, have you been involved, as a party or otherwise, in any litigation,
arbitration, disciplinary proceeding, or other legal proceedings relating to your
consulting activities? If so, provide an explanation and indicate the current status or
disposition.
Are there any circumstances specifically related to your investment consulting
activities under which you receive direct or indirect compensation from investment
managers? If so, please describe it in detail.
Describe your policy on conflict of interest. Do you have any affiliation with a
brokerage firm? If so, please describe. 
Consulting Activities
Investment Planning and Asset Allocation

Description of your overall investment methodology as it pertains to the development
of an investment policy, asset allocation and portfolio structure and how it may differ
from other investment-consulting firms.
What asset allocation modeling capabilities do you possess?
What is your philosophy and approach in working with investment committees?
 

Performance Reporting

Description of the performance and risk monitoring process used with other similar
foundations. Include an overview of software used.
Describe how benchmarks are chosen or developed and how performance is
compared to similar portfolios. Can you provide custom/style benchmarks and
universes?
Please provide a sample of your performance monitoring report.
 

Other

What is your approach to reviewing and monitoring OCIO fees?
Please provide additional information you would like us to know that would
differentiate your services and experience.
References
List of at least three references, with names, telephone numbers, asset values, years serviced,
services provided by you, and prior authorization for us to contact them. The most appropriate
references would be private foundations of roughly the same asset size as the Fund up to $2
billion.

Fee Proposal
Please provide an hourly rate for your consulting services. We are anticipating a minimum of 24
hours per year in support of this role. Although we expect the role to be performed virtually,
there may be a need to attend an in-person meeting. The Fund will cover your travel expenses
(i.e., airfare, car rental, lodging and local transportation) for those meetings that require travel
to the Bay Area.
Proposal Review and Evaluation
Timeline
August 25, 2023: RFP distributed
October 31, 2023: Proposals due to the Fund
Week of November 13, 2023: Investment Committee selects finalists
All proposals shall be submitted electronically to the Fund prior to 5 p.m. on October 31, 2023.
Proposals must be delivered to Mark Orozco, Vice President of Finance and Operations, at
investments@haasjr.org. Thank you for your interest.