Jesse Eisenhardt
Board Director
Jesse Eisenhardt is an award-winning filmmaker who has worked closely with nonprofit and corporate partners to capture stories of social change that inspire hope and action.
Jesse Eisenhardt is a filmmaker specializing in directing and cinematography. In addition to his work on feature films, interactive movies, viral videos, broadcast television, and commercials, Jesse films for a variety of corporate clients both in the San Francisco Bay Area and around the country.
After starting his filmmaking career in Los Angeles, he moved back to his hometown of San Francisco and spent three years as resident Cinematographer at Google. Now, Jesse frequently dedicates his efforts to promotional videos for nonprofit groups, such as Meals on Wheels, Goodwill, and SFCASA.
Jesse has been recognized by the American Society of Cinematographers for his work on Paperboat, which garnered multiple film festival awards in cinematography and acceptance to the Camerimage International Film Festival of the Art of Cinematography in Lodz, Poland. He shot the viral short film, It's Not About the Nail, which was featured on the Today show and is an enduring web hit. In 2015, Jesse collaborated with the San Francisco Ballet to film a feature-length performance and documentary called Fire and Ashes, Making the Ballet RAkU, which premiered at the San Francisco Dance Film Festival. 
Jesse holds a bachelor of science degree from Duke University and a master of fine arts in Cinema-Television from the University of Southern California. He also recently joined the board of the Golden Gate National Parks Conservancy.  He lives with his wife, Allison, and their son, Alex, in San Francisco.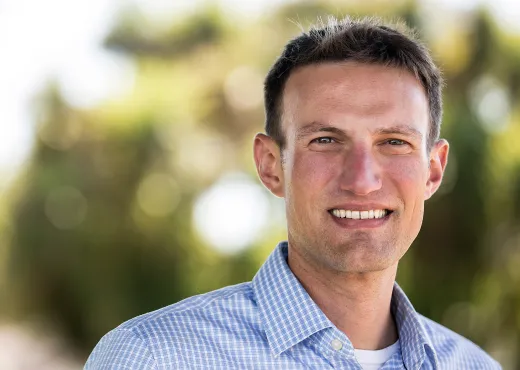 The vision and the values that have guided the Haas, Jr. Fund's philanthropy are a constant source of inspiration for me. All people should be able to live their lives with dignity.