Walter J. Haas
Board Chair
In his leadership of the Haas, Jr. Fund, Walter J. Haas is guided by a commitment to serving the community and to creating opportunities for all people to succeed.
Walter J. Haas is Chair of the Fund's Board of Directors. He joined the Board in 1972 and served as the Fund's Co-Chair with his mother, Evelyn D. Haas, from 1996 until her passing in 2010.
A love of sports and community service guides Mr. Haas in his longstanding involvement in business, philanthropic and educational organizations. He draws on all of that experience in his role as Chair and Director of the Haas, Jr. Fund.
When the Haas, Jr. family owned the Oakland A's, Mr. Haas was the club's executive vice president (1980-87), chief operating officer (1988-89), and then CEO and chairman (1993-95). He has served on the board of directors of Levi Strauss & Co. and as a member of the company's Corporate Ethics and Social Responsibility Committee.
Mr. Haas is chairman of the board of Coaching Corps, an organization that believes in the power of sports to help young people grow into healthy, resilient and confident adults. Coaching Corps fosters high-quality physical activity for children, addressing economic, cultural and gender barriers that keep many off the playing field.
Mr. Haas formerly served as Board President of the Walter and Elise Haas Fund. He also has served on the boards of the Golden Gate National Parks Conservancy, San Francisco Urban School and Marin Country Day School.
An avid and loyal Cal fan, he has contributed his leadership to many of the university's fundraising efforts.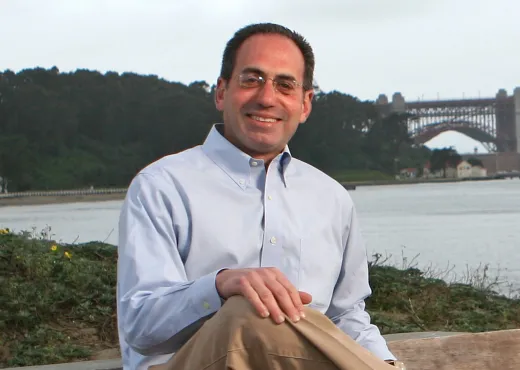 The keys to effective philanthropy are finding other partners to collaborate with and to help sustain the work, and doing everything you can to help organizations be as successful as they can be.