Walter A. Haas III
Board Director
With extensive experience in marketing and business development in the technology sector, Walter A. Haas, III is committed to carrying on the Haas family's tradition of innovative and thoughtful philanthropy.
Walter A Haas III is founder of GIST, an e-commerce startup currently under development in San Francisco. He has held several marketing positions, including head of marketing with Enjoy Technology, a Silicon Valley-based company focused on retail and on-demand logistics.
Walter also worked in the global marketing group at Levi Strauss & Co. in San Francisco, where he led the development of Cannes-awarded online media campaigns. He started his professional career as a producer of virtual reality training programs for the US Army and Raytheon.
Walter is a founding board member of Populace, which works to harness the power of human individuality to transform how people learn, work and live. He also is a volunteer and ad hoc member of the communications committee with Coaching Corps, a longtime Haas, Jr. Fund partner and grantee.
Walter holds a bachelor of arts degree in humanities from Stanford University and a master of business administration degree from Harvard. He lives in San Francisco.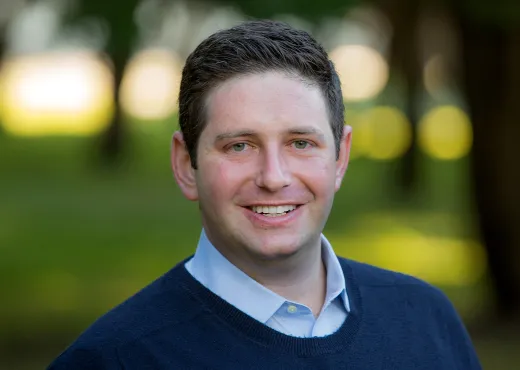 I am honored to help carry on my grandparents' vision for impactful philanthropy that makes a real difference for people and communities in the Bay Area and beyond.