Elke Cortes
Communications Associate
Elke manages digital communications for the Fund.
Elke serves as the Fund's communications associate. In this role, she manages digital communications for Haas Jr. including its social media channels and the website. She also works with the communications director to provide strategic messaging and content support to all the programs and issue areas. 
Elke joined the Fund in late 2022 after spending three years as a consultant with an issue communications firm, where she partnered primarily with clients working to combat climate change as well as increase public health and education equity.
After immigrating from the Philippines to the United States with her family at just three years old, Elke grew up in Palo Alto where she witnessed firsthand the disparities between the Bay Area's most privileged and disadvantaged communities—a reality that eventually sparked her interest in social justice.
Elke graduated from the University of San Francisco with a degree in marketing and currently resides in San Francisco's Inner Richmond district.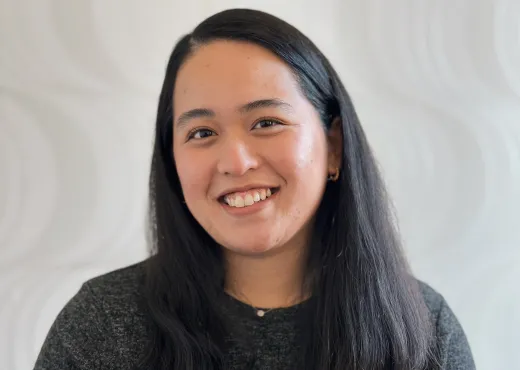 Being part of such a passionate team is incredibly rewarding, and I'm so grateful to be able to dedicate my work to advancing social justice in my home state and beyond.