Brenda Molina
Operations Administrator
Brenda is the face and voice of the Fund for visitors and callers.
Starting out as the Fund's part-time receptionist, Brenda began working for Haas, Jr. in the fall of 2014 after completing a bachelor's degree in Women and Gender Studies at San Francisco State University. She is now the Operations Administrator and serves as a key liaison on many administrative functions across the organization.

As a native San Franciscan and daughter of Salvadoran immigrants who fled the country during the civil war in the late 1970s, Brenda has always wanted to give back to her community. She learned about the power of community activism and organizing while a student at City College of San Francisco and is deeply invested in the work of the Fund. She is proud of her Salvadoran heritage and loves to talk about food, books, music, and spending time with her loved ones.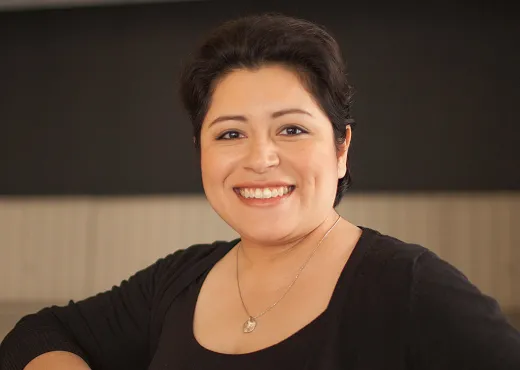 I am so impressed with the mission and the values of this organization, and it's fun to work in an environment with such dedicated and friendly people.