Ira Hirschfield
President Emeritus
Ira oversees the Fund's investments and leads its work on selected community partnerships.
Ira served as president and a board director of the Fund from 1992 to 2016. As president emeritus, he oversees the Fund's investments and continues to play a leadership role in three of the Fund's key community partnerships: Crissy Field, the Presidio, and the Chronicle Season of Sharing Fund.
Among the Fund's signature achievements under Ira's tenure as the Fund's President was its leadership in the successful drive for marriage equality in California and across the country. Ira also played a key role in an array of major local and national initiatives that express the values of the Fund. Under his leadership, the Fund supported the transformation of Crissy Field from a former military base into a 100-acre national park. Similarly, Ira oversaw the Fund's work as it helped turn the Presidio into a National Park destination, with extensive hiking and biking trails and San Francisco's only overnight campground. He worked in close partnership with longtime Fund grantee U.C. Berkeley to create the Initiative for Equity, Inclusion and Diversity, a sweeping effort to make equity and inclusion a priority in every corner of the Cal campus. Ira also helped launch the San Francisco Chronicle Season of Sharing Fund, which has distributed more than $100 million to low-income Bay Area residents in need. He also helped create Coaching Corps, a nonprofit organization that uses the power of sports to level the playing field for children in underserved communities.
Prior to joining the Fund, Ira was director of philanthropy with Rockefeller Family and Associates and founder and president of The Philanthropic Collaborative. He has held leadership positions at Levi Strauss & Co., including executive vice president of the Levi Strauss Foundation and corporate vice president and director of community affairs.
Ira cofounded and served as president and chairman of the F.B. Heron Foundation. He also has served on the boards of the San Francisco Museum of Modern Art, the Council on Foundations, Independent Sector, the National Center for Family Philanthropy, the National Center for Responsive Philanthropy and GuideStar. He currently serves on the boards of the Chronicle Season of Sharing Fund and Coaching Corps. In 2016, Ira received the Council on Foundations Distinguished Service Award, philanthropy's highest honor, recognizing his visionary leadership and significant contributions to the field. Other awards include AFP Golden Gate's 2016 Lifetime Achievement Award; SPUR's 2016 Silver SPUR Award for extraordinary contributions to civic life; and UC Berkeley's 2017 Founders Award for long-term distinguished leadership and service to a broad range of programs across the university.
A Chicago native, Ira graduated Phi Beta Kappa from Washington University and received a master's degree in urban affairs from Occidental College and a master's degree and Ph.D. in public administration and gerontology from the University of Southern California.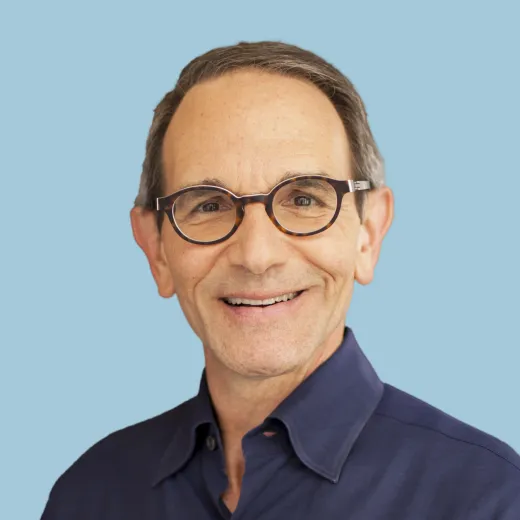 Amazing things happen when people come together and raise their voices for equality and justice.