Kris Coffey
Executive Assistant
Kris provides critical support to the Fund's president emeritus, Ira Hirschfield.
Kris is executive assistant to Ira Hirschfield, president emeritus of the Fund. In this job, she provides critical, behind-the-scenes support for the president emeritus and the board of directors.
Kris joined the Fund in 2009 after working for more than 25 years with the Family Caregiver Alliance/National Center on Caregiving, a nonprofit organization that provides resources and services to those caring for family members in the home. Kris was operations manager there as it grew from a small, grassroots group in the Bay Area into a larger national organization.
Earlier in her career, Kris served for six years in the U.S. Air Force security service, studying at the Defense Language Institute before being stationed in Taiwan. She later served as a USAF Student Training Advisor at the Presidio of Monterey. Kris attended San Francisco State University, graduating with a bachelor's degree in English.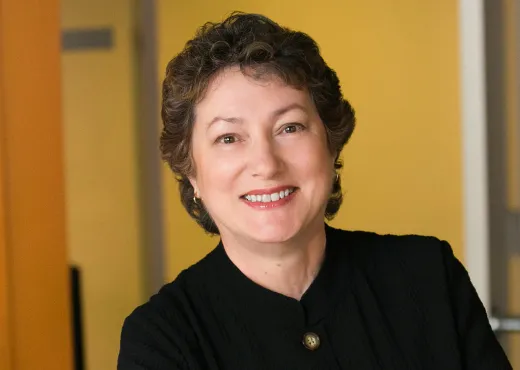 I worked in the nonprofit sector for many years, and I appreciate the respect the Fund has for its grantees, plus its long-term commitment to their success.