Maliha Sadiq
Director of Communications
Maliha Sadiq brings strategic communications and storytelling experience on climate, housing, and youth civic engagement.
Maliha Sadiq joins the Haas, Jr. Fund after working as manager of marketing and communications with ClimateWorks Foundation, a San Francisco-based nonprofit working to amplify the power of philanthropy to help end the climate crisis. Previously, she worked in senior communications positions with the Supportive Housing Network of New York and the Mikva Challenge, a Chicago-based youth civic engagement agency. She has extensive experience designing and implementing communications campaigns across social media, earned media, video and more. Sadiq has a master's degree in journalism from Northwestern University.
"Throughout her career, Maliha has shown an obvious skill for making real and personal those issues that can seem out of sight and out of mind for too many people, and motivating people to act for the collective good," said Haas, Jr. Fund President and CEO Cathy Cha. "We are looking forward to working with her to bring added attention and more support to the urgent issues we are working on with our partners every day."
Maliha is a passionate advocate for social justice and equal rights in her personal and professional life. She immigrated to the U.S. from Pakistan in 2009 and got a Masters in Journalism from Northwestern University in 2010.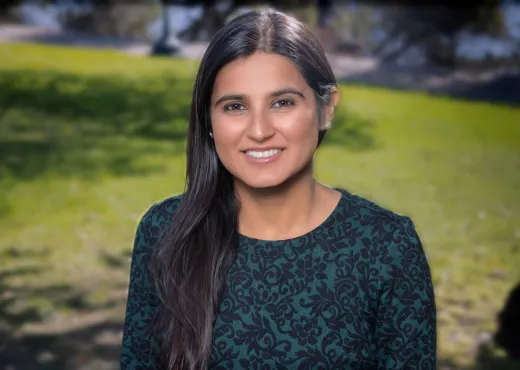 I am delighted to join the Haas, Jr. Fund, which has a long history of investing in communities and people to advance equality and justice. I look forward to working with the leadership team and community partners to shape narratives and lift up stories of impact.