Matt Foreman
Senior Program Director, LGBT Equality
Matt oversees the Fund's extensive support for the drive for equal rights and opportunities for LGBT people.
Matt is a nationally recognized LGBT rights leader with a diverse background in political advocacy and civil rights. He joined the Fund in 2008 to oversee its LGBT Equality and Immigrant Rights programs. Under Matt's leadership, the Fund played a critical role in advancing marriage equality across the country by supporting public education, research, litigation, and community organizing. Matt served as co-chair of the Civil Marriage Collaborative, a partnership of key marriage equality funders which raised $163 million to help secure the freedom to marry.
Matt has also overseen the Fund's work to build bridges between gay and immigrant communities, research ways to move hearts and minds on immigration reform, and to study and test ways to increase individual giving to LGBT organizations.
Before joining the Fund, Matt was executive director of the National LGBTQ Task Force. Under his leadership, the Task Force's budget and staff more than doubled, and it reestablished itself as a leading voice for LGBT rights in the nation's capital.
Matt also served as executive director of the Empire State Pride Agenda and the New York City Gay and Lesbian Anti-Violence Project. While working at the Pride Agenda, he led campaigns that resulted in enactment of a statewide gay rights law, a hate crimes law, and laws extending equal benefits to the surviving partners of those killed on 9/11. Matt's leadership also was instrumental in securing $15 million for LGBT health and human services in New York State. During Matt's tenure at the Anti-Violence Project, the organization focused the city's attention on anti-gay violence, resulting in important changes in police training, deployment and responsiveness.
Prior to his work in gay and lesbian rights, Matt was involved in prison policy and administration. A graduate of the New York University School of Law, Matt is a founder of Heritage of Pride, which organizes New York City's annual LGBT pride events, and a former member of the New York City Human Rights Commission.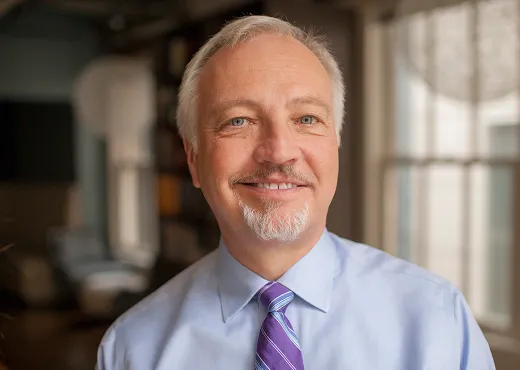 Marriage equality is a critical step to supporting gay and lesbian people to enter the mainstream of society, but we're not over the finish line yet.