Michael Smith
Manager of Information Systems
Michael manages the Fund's use of technology to increase efficiency and get ever-improving results.
As manager of information systems, Michael is responsible for ensuring that the Fund is using technology to increase efficiency and efficacy, reduce overall costs, and improve the customer service it offers to grantees.
In recent years, he was IT lead on the Fund's efforts to become one of the first foundations to adopt a customized version of the Salesforce customer relationship management (CRM) system for grantmaking. He has led the shift of the Fund's software, services, and backups to cloud-based solutions. Michael also has fostered the Fund's adoption of web-based conferencing to improve communications and reduce travel costs.
Michael joined the Fund in 1993 after a 15-year career in local theater in the Bay Area. He graduated from Cal State University with a degree in theater.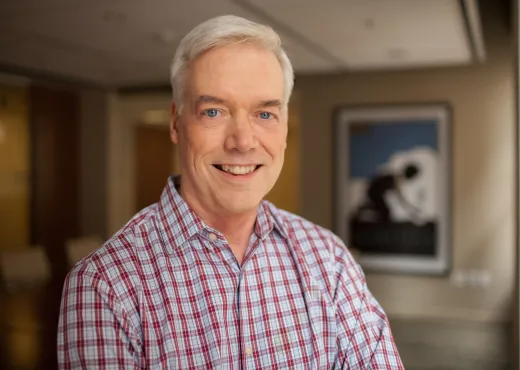 Technology can be an important component for making positive change in the world.