Raquiba LaBrie
Program Director, College Success
Raquiba directs the Fund's efforts to close achievement gaps so that all students can reach their full potential.
Raquiba joined the Haas, Jr. Fund in 2017 after serving for three years as director of community investment with L+M Development Partners in New York City. Her work with the affordable housing developer focused on the design and management of a grantmaking program aimed at strengthening low-income communities of color in the city by investing in academic enrichment, workforce development and urban agriculture.
Raquiba also worked for 13 years with the Open Society Foundations, managing grantmaking programs on racial justice, immigrant and LGBT rights, Black male achievement, neighborhood stabilization, criminal justice, and other priorities.
Raquiba started her career in a New York City-based law practice working with foundations and public charities. Raised in East Oakland, she graduated magna cum laude from Yale University with a degree in English. She also holds a law degree from Harvard University.
---
Watch Raquiba talk about coming back to the Bay Area to lead the Fund's work to expand opportunity for local young people.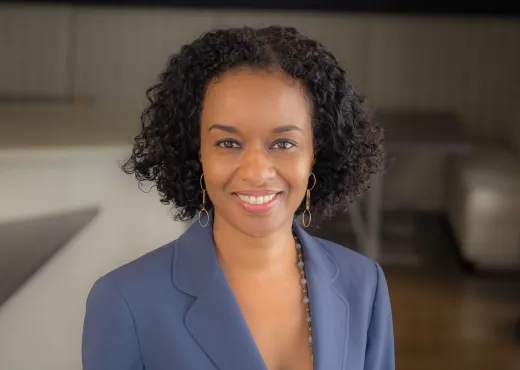 I am inspired by the Haas, Jr. Fund's groundbreaking work with the San Francisco school district and other education partners.