Current and Past Exhibits at SFMOMA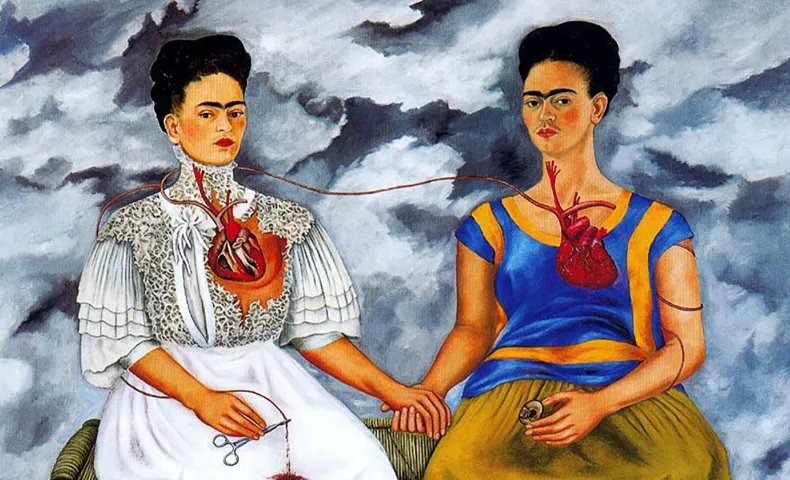 The Haas family has always believed that the transformative power of art should be open and accessible to everyone. The Haas, Jr. Fund has therefore supported a number of unique exhibitions at the San Francisco Museum of Modern Art. Learn more about a few of these compelling exhibits at the links below.
Matisse and Diebenkorn
This season, SFMOMA along with the Baltimore Museum of Art come together to present a new view of two of the twentieth century's most extraordinary painters, Matisse and Diebenkorn. This exhibit brings together 100 seminal paintings and drawings exploring the connection in subject, style, color, and technique between both painters.
Jasper Johns: Seeing with the Mind's Eye
In 2012 SFMOMA brought together 90 paintings, sculptures, drawings and prints from the 60 year career of innovative American artist Jasper Johns. Johns' sometimes muted style transformed American painting and explored the different ways we have of seeing.
Kerry James Marshall in the Atrium
The Haas, Jr. Atrium, a section of the museum accessible without purchasing a ticket, became home in 2009 to several large murals by celebrated African-American artist Kerry James Marshall. The murals use coloring book style depictions of colonial plantation life to explore the lives of slaves and others often forgotten by American revolutionary history. Marshall then helped teens craft a mural of their own community history at a skatepark in West Oakland.
Frida Kahlo
The Mexican-born artist's still-lifes, self-portraits and photographs explore struggles both personal and primal. The Fund's focus on bringing this 2008 exhibit to the Bay Area's diverse community helped make this one of the most popular SFMOMA exhibitions ever.
Read more about Frida Kahlo's life and art
Other Exhibitions
The Haas, Jr. Fund has supported other exhibitions at SFMOMA, including: Degas to Picasso; Magritte; Keith Haring; The Anderson Collection; Diane Arbus; Chuck Close; Picasso and American Art; Matisse, the Painter as Sculptor; Georgia O'Keefe and Ansel Adams: Natural Affinities; The Steins Collect: Matisse, Picasso, and the Parisian Avant-Garde.