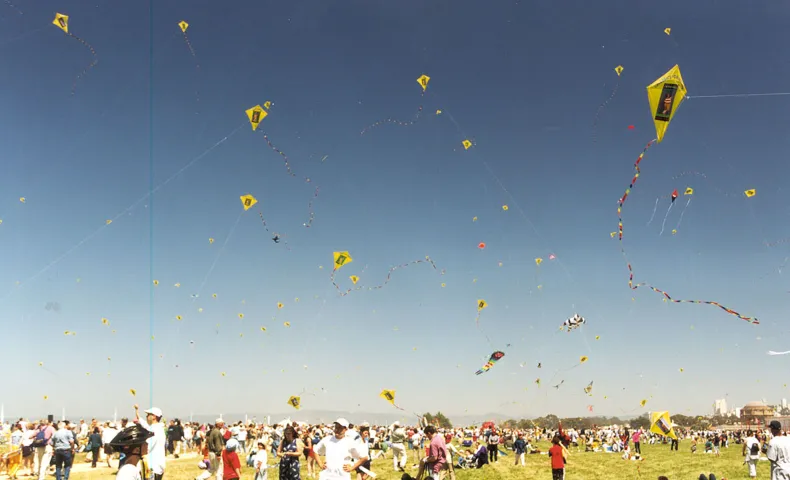 Celebrating 20 Years of Crissy Field
Following a difficult year for the Bay Area and communities worldwide, we are seeing hints of a brighter future. And it's at places like San Francisco's Crissy Field—with walkers, bikers, picnickers and nature all around—where we can dream about what's next.
It is a function that Crissy Field has served for people across the Bay Area and beyond for 20 years. When the Evelyn and Walter Haas, Jr. Fund first began working with the National Park Service and the Golden Gate National Parks Conservancy on plans for the transformation of this former U.S. Army airfield, the goal was to create a place that was of, for and by the community. A place that was open accessible to all, and where everyone could have a chance to dream.
When I think back on Crissy Field's re-opening day on May 6, 2001, what I remember most are the kites. We had worked with nonprofit organizations all over the Bay Area to offer a free kite to everyone who showed up for the festivities. We had no idea if it would work, but on that day thousands of yellow kites flew over the park. It was a sign that Crissy is a place for everyone, not just the people and communities who live close by.
Over the last two decades, the park has continued to serve as a welcoming place for all. It attracts 15 million visitors each year. It has hosted weddings, quinceañeras, naturalization ceremonies, and more. And it has provided high-quality, hands-on environmental education for thousands of young people across the Bay Area, thanks to the programs of the Crissy Field Center, which has become a model for National Parks across the land.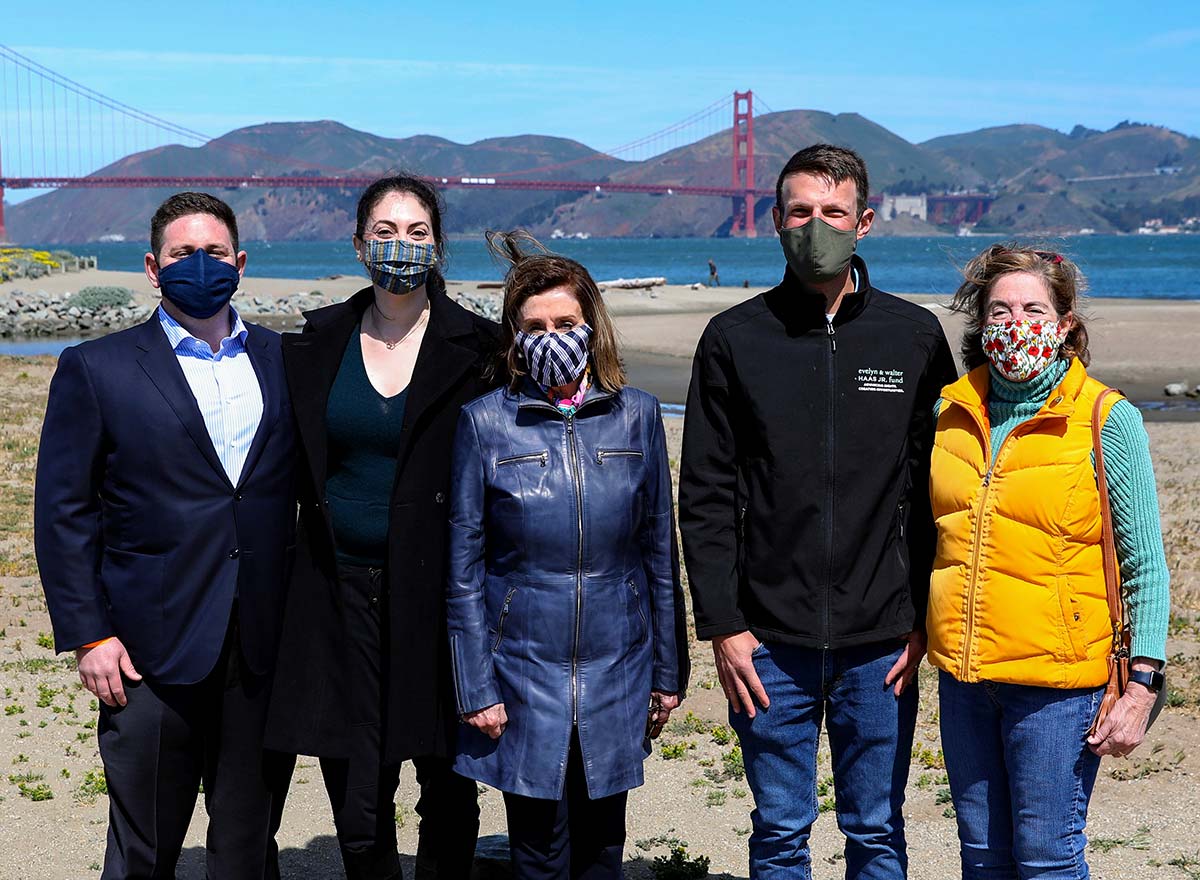 As we mark Crissy Field's 20th anniversary, the park is becoming even more open and accessible. Muni's recent expansion of the 30 Stockton line to the 30 Stockton Presidio Extension now ends at Crissy Field. Next year, we will celebrate the opening of the Tunnel Tops project which will provide direct access from the Presidio to the waterfront at Crissy Field, along with new playground, and performance and picnic spaces.
Twenty years ago, few would have predicted that Crissy Field would evolve into such a beloved place for the community and a jewel in the National Parks system. It is thanks to the people of the Bay Area that this happened. The residents who donated their time and talents during construction and cleanup. The 80,000 people who showed up on opening day. And the millions who continue to use and care for Crissy Field every year.
Thanks to all of you for your support and your love for this special place. Here's to Crissy Field's next 20 years as a beautiful place to dream.