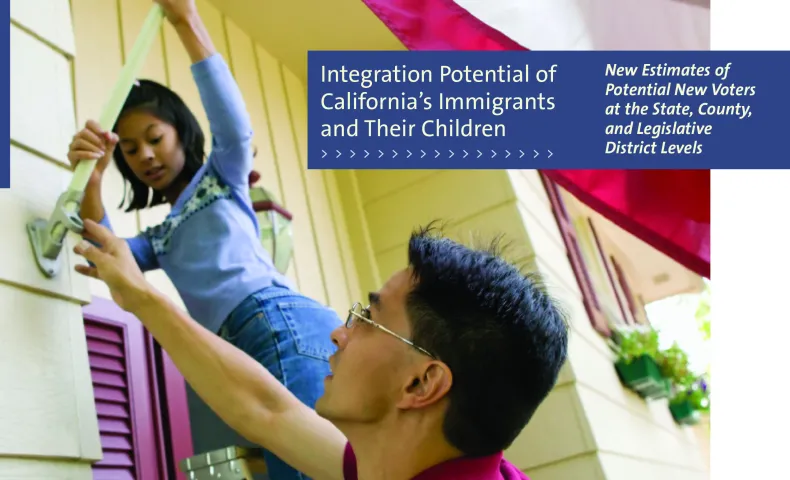 California's Immigrants May Have Major Electoral Impact
California has become a nexus of immigrants from all over the world, and their connection to the state's economy, culture and politics grows even as many immigrant families face uncertain rights and futures.
A 2008 report commissioned by Grantmakers Concerned with Immigrants and Refugees (GCIR) detailed the major electoral impact California's immigrants and their children, potentially representing one-third of the electorate. The GCIR study found that nearly half of California's youth who would become eligible to vote by 2012 had at least one immigrant parent—a striking finding. These young people grew up immersed in the immigrant experience, and they have a natural interest in issues affecting immigrant families that will likely shapes their vote.
The study broke down its findings by county and legislative district to show how potential new voters from immigrant families could have a large electoral voice in both Republican and Democratic districts in California. Like other Californians, these new voters want a strong economy, a safe and healthy community, and a brighter future for themselves and their families.
As more new citizens and their children become voters, immigrant families will develop a greater stake in community and become more active participants. Their participation strengthens our social fabric, invigorates our democracy, and creates a more cohesive society in which all groups have the opportunity and the responsibility to engage in politics and contribute to the common good.