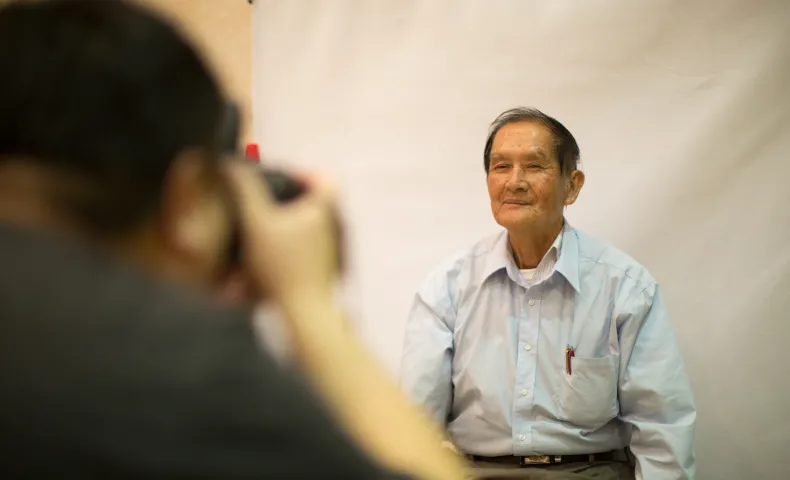 U.S. Should Follow California's Lead
While the rest of the country debated changes to our broken immigration system, California passed bold, inclusive measures expanding the rights of undocumented immigrants. In this April 2013 op-ed, philanthropy leaders Ira S. Hirschfield, Timothy P. Silard and Robert K. Ross, MD, make the case for following that lead.
Equality of opportunity is a fundamentally American value. Throughout our history, we have taken important steps to make our country more equal and to bring opportunity to groups that were denied it in the past.
Today, with our national leaders debating plans to reform America's broken immigration system, we may soon be taking the next step in this continuing journey. Getting reform right means keeping our core values front and center, and Californians are showing the way forward.  
First, more about the problem. More than 11 million immigrants in this country (including nearly 3 million in California alone) are living in the shadows. Their invisibility and fear of deportation makes them vulnerable to exploitation at work, reluctant to report crimes or to participate in their communities, and hesitant to get healthcare when they and their families need it.
Having a permanent underclass of aspiring Americans who do not have the same rights as everyone else, and who cannot speak up for their interests without putting themselves and their families at risk, demeans our democracy and diminishes our values.
This situation is not good for anyone. The American economy and our society are better and stronger when everyone has an opportunity to participate.  Having a permanent underclass of aspiring Americans who do not have the same rights as everyone else, and who cannot speak up for their interests without putting themselves and their families at risk, demeans our democracy and diminishes our values.  
That is why federal immigration reform is so important. As Washington continues down the path to creating a better, more humane and more efficient immigration process, it can learn a lot from what's happening in California. In recent years, our state has made important strides in bringing the values of equality and inclusiveness into the immigration debate.  
Today, a decisive majority of Californians favor inclusive immigration policies that would allow undocumented people to stay in this country and eventually earn full citizenship rights. In addition, we were one of the first states to approve a law enabling the children of undocumented parents to have the same access to higher education as other young people. The California Dream Act became a model for other states and an inspiration for President Obama's program that allows young undocumented immigrants to apply for temporary work permits and a reprieve from deportation.
California is leading the way on these issues because it is home to one in four U.S. immigrants, as well as many heroic organizations that are advancing the cause of immigrant rights. Our three foundations are excited to be working with many of these organizations. Since we began supporting the movement for federal immigration reform years ago, we have had a front-row view of how nonprofit advocates across California have come together to educate people about the need for action on this issue at all levels.  In addition, we have had the opportunity to work with other funders across the state to make sure that our combined support is having the greatest possible impact on the ability of the immigrant rights movement to achieve its goals.
And now, California advocates are taking the lead in defining the values that should drive the national immigration debate. Last month, in an effort coordinated by the California Immigrant Policy Center and the National Immigration Law Center—two organizations that our foundations support—more than 100 leading civil rights and immigrant rights organizations outlined a set of core principles for reform.
These principles point the way to an inclusive immigration system that lives up to American values. Among the key principles these diverse groups recommend to national policymakers are:
Creating a road to citizenship for 11 million new Americans that does not include long waiting periods or roadblocks.
Protecting family unity for all immigrants, regardless of country of origin, race, religion, gender, age and sexual orientation.
Guaranteeing access to healthcare for all residents.
Protecting the inherent dignity and equal rights of all people by ending unjust detentions and deportation and other unfair treatment of immigrants.
The U.S. immigration system should reflect U.S. values. Lawmakers in Washington can learn a lot from California's experience. Let's hope they pay attention to the people and organizations that are working to make sure this state—home to so many immigrants—can become a place where they feel welcome and safe, are able to come out of the shadows, and can continue to contribute in positive ways to the economy and society.
---
Ira S. Hirschfield is President of the Evelyn and Walter Haas, Jr. Fund. Timothy P. Silard is President of the Rosenberg Foundation. Robert K. Ross, MD, is President and Chief Executive Officer of The California Endowment.