Evelyn & Walter Haas, Jr.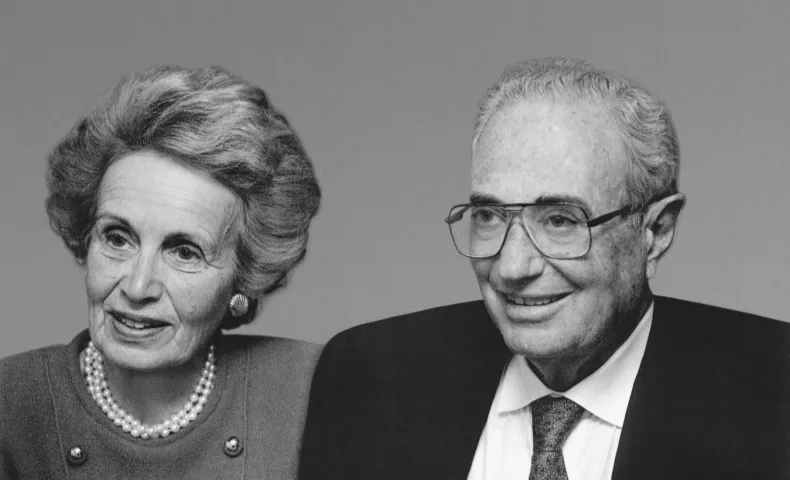 Evelyn and Walter Haas, Jr. started this foundation in 1953, inspired by the community in which they lived—the San Francisco Bay Area—and the people who have made it so extraordinary.
"I always seemed to have a consciousness about people who really struggled with great challenges and adversity, while trying to live positive, productive and healthy lives," reflected Walter Haas, Jr. when asked why he created this family foundation with his wife, Evelyn. "Evie and I wanted our Fund to help those in need and to try to make a difference in people's lives. It's most gratifying when the Fund, quietly, can help people help themselves." When Walter Haas, Jr. died in 1995, his wife Evelyn continued to provide leadership, serving as Co-Chair of the Board of Directors until she passed away in 2010.
Our founders' vision has inspired more than 60 years of investing in strengthening communities and improving people's lives. Their values of fairness, equality and opportunity have led the Fund to tackle hard problems ranging from helping people in low-income neighborhoods gain better opportunities to advancing rights for immigrants, gays and lesbians.
The Fund's work has been made possible by our founders' foresight in building a dynamic foundation that can change and adapt to meet new challenges.