Coaching Corps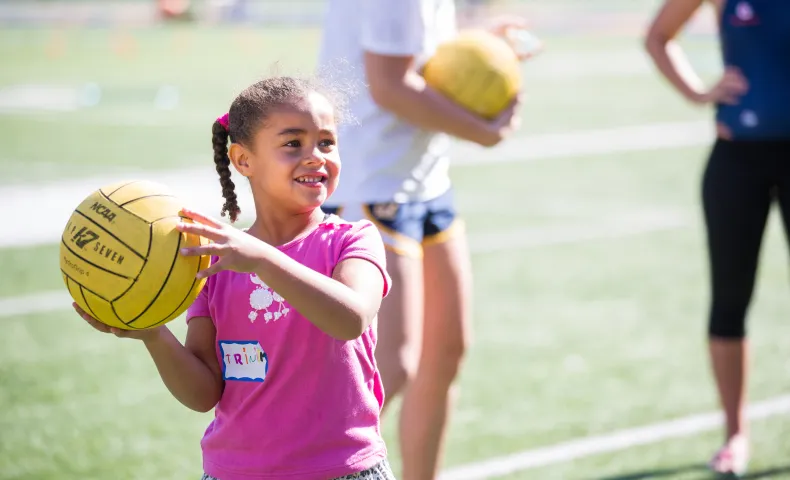 How to be a part of a team. How to win and lose with grace. Knowing when to push yourself just a little bit more. There are countless lessons kids can learn from sports.
Youth sports have long been a way to teach critical life skills while providing opportunities to stay active, healthy and engaged. Studies have found that participating in sports improves a child's chances of success in school and in life.
Changing the Game
To date, Coaching Corps has placed over 10,000 coaches with hundreds of afterschool sports programs serving more than 100,000 young people in underserved communities.
"Teaching kids to believe in themselves; that's what our coaches are trained to do. They see the best in every kid, and then they help the child see that in themselves," said Coaching Corps Executive Director Janet Carter.
In 1999, the Haas, Jr. Fund launched Coaching Corps (then Team-Up for Youth) together with the Robert Wood Johnson Foundation and other foundations. Originally, the organization focused on strengthening athletic programs in the Bay Area's poorest neighborhoods. The Fund has since awarded more than $17 million to the organization as it expanded to a national footprint.
"We want all children to experience the life lessons and teaching moments that come from participating in youth sports and having a caring coach as mentor," said Haas, Jr. Fund Chair Walter J. Haas, who also serves as chair of Coaching Corps.
Learn more about how to donate, become a coach, or start a chapter.