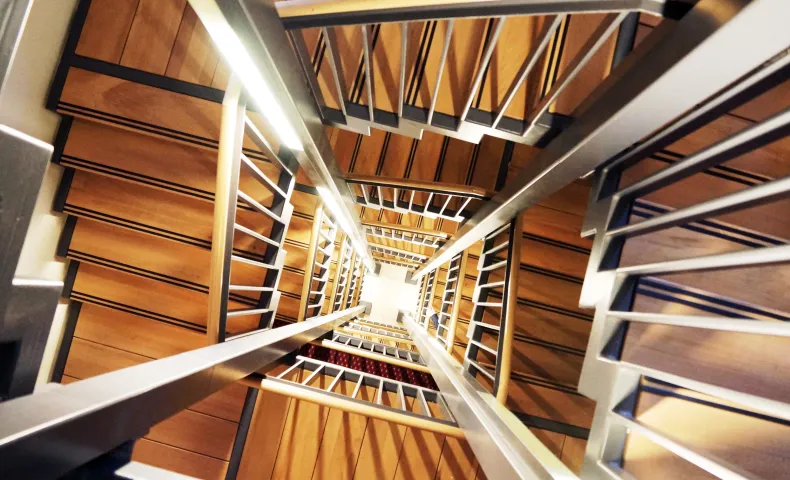 What Does It Take to Create a "Culture of Philanthropy"?
In June, this blog raised the issue of whether social sector organizations needed to move from fundraising to developing a culture of philanthropy. We wanted to know what people on the ground thought about this approach.
We asked because we've found that while there's general agreement about what a "culture of philanthropy" is, when it comes to specifics, there are subtle but important differences in how the concept is defined, practiced and assessed.
Judging from the scores of responses, it appears there is a lot of interest in unpacking the concept. Several posters said they were "thrilled" to see this issue "finally being taken seriously." Many noted that they'd either already been integrating a culture of philanthropy in their organizations or on the road to "making that happen" because, as one development director put it: "This holistic cultural approach to advancing philanthropy—and as a byproduct, revenue—works. I know because it's consistently delivered double digit growth for organizations I have worked for, including a total culture transformation and a $1 million gift."
Three points seemed to stand out:
Fundraising can no longer be decoupled from engagement. "You can't have a strong culture of philanthropy and treat your donors like transactions. They have to be engaged in everything you do," said one development professional in an email.
 
Development is everyone's responsibility—not just the development professional's. "While it's true that development directors should take responsibility for being inspiring and engaging and influencing our organization's culture," one poster said, "if they're the only ones interfacing with donors or trying to change the culture, success will be limited." Said another: "If we can get leadership in organizations to stop thinking that a director of development walks in with a suitcase of cash and start to see [her/him] as someone who facilitates philanthropy with ALL internal and external constituents, the revenue almost immediately goes up."
 
Donor centrism—paying deep attention to what the donor values and needs—is key. One responder believed this to be at the core of a culture of philanthropy, which she defined as one "of gratitude and deep appreciation—for leadership, for your colleagues, for your volunteers, and, most importantly, for your donors. Donor-centricity and having a strong culture of philanthropy go hand in hand."
Not everyone agreed. In one blog, Vu Le cautioned that donor-centrism can go too far: "When donor-centric fundraising is done right, it's cool; when it's done wrong, we sound like the used car salesmen of justice." He advocates for more balance saying, "If we are going to solve society's entrenched problems, nonprofits, donors, funders, volunteers, must all work together as equals with different roles to play, and one cannot be elevated above the rest
A few people sent stories about their attempts to develop a culture of philanthropy in their organizations. Kristin Barrali, the development director for 826 Boston, a writing and literacy program for young people, told us that their strong belief that fundraising is part of everyone's job carries through to their board culture. She explains, "Program staff are all involved in fundraising activities to some extent—whether it's helping produce a film for a fundraising event or raising money themselves for a volunteer-led fundraiser like the Write-a-thon. And the students in the program understand this concept as well."
And fundraising isn't walled off from what program staff are doing. "When I need to write a donor a thank you note and need inspiration, I'll ask a student what they like best about 826 Boston. When we have big events, we involve the students as speakers and emcees. When we host site visits, we pull in students from our programs to be part of those conversations."
Stories like this are great—and we can never have too many.
But others are also asking for concrete indicators that could help sharpen agreement about what a culture of philanthropy looks like in practice.
So, during the past few months, we've asked all kinds of nonprofit practitioners, especially development experts and directors, what they use to figure out whether an organization has a culture of philanthropy. Unsurprisingly, there's a lot of agreement on the general principles like the importance of donor engagement or development as everyone's job highlighted earlier.
But when asked for examples of how people are translating these general principles in their daily practice, there's more nuance, variance and, in some cases, disagreement.
Here are a few examples of the kinds of indicators we've been hearing about:
No major program, strategy, financial or other organizational decision or planning is made without the lead development person in the room;
All program staff play an active role cultivating relationships for the organization and this expectation is integrated into job descriptions and conveyed as a priority in the hiring process;
Fundraising and engagement are inextricably linked. There is one database containing everyone who is affiliated with the organization, whether they are donors, volunteers, newsletter subscribers, etc.;
Relationships, not transactions, are the focus. The organization treats people who aren't donors the same as it does donors and sees all as partners in its efforts.
What do you think about these kinds of indicators? Do you agree with them? Do they help "concretize" the concept of a culture of philanthropy? Do you have others in mind?
Tell us below or send your thoughts to cingib@yahoo.com. And stay tuned for a longer piece on this topic this fall.
---
Cynthia Gibson is a writer and consultant to a wide range of foundations and major nonprofits on strategic planning, program development, evaluation, and communications. She is on Twitter @Cingib.