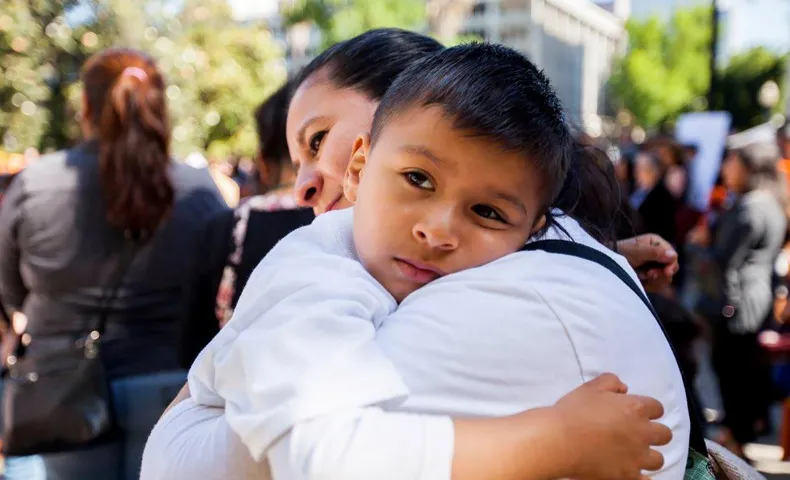 Changing the Odds
Whether I am picking up my seven-year-old daughter or attending a performance at her elementary school, the scenario is often the same. I see her little face scanning the room to find me in the crowd. Then our eyes connect—a smile, a glint of recognition and then relief. She knows I am there.
I was thinking about those moments last month as I read about our federal government's daytime raid on a poultry plant in Mississippi. Nearly 700 immigrant workers arrested. More than half of them shipped off to detention facilities. Children held at their schools crying because their parents never showed up.
The heartlessness of the actions we are seeing playing out across the nation today is hard to stomach. Just days after the Mississippi raids, the Trump Administration announced a new policy aimed at restricting citizenship. The White House followed this up by announcing it was denying citizenship to many children born to U.S. service members overseas, by drastically limiting the rights of asylum seekers from Central America, and by slashing refugee admissions to a historic low.
In this fraught environment, the Haas, Jr. Fund is striving to support our grantee partners as they confront a daily onslaught of urgent issues. As always, we also are keeping an eye on long-term possibilities for protecting and advancing rights and opportunities for immigrants and other vulnerable populations.
Partnerships for Change
In this letter, I want to share a few of the ways in which the Fund is working with partners to test and implement new approaches to the challenges we confront today.
One initiative we're especially excited about is a joint effort with other funders and immigrant rights movement partners to explore ways to counter the anti-immigrant rhetoric that fuels the harsh policies we're seeing in Washington and many states and communities. Building on breakthrough research we supported to help build support for marriage equality, we're zeroing in on messages and outreach strategies that show real promise in lowering the temperature and allowing for reasoned discussion of the positive things we can do to support immigrant communities.
We're also launching a new partnership with our longtime partner, UC Berkeley, to open the door to a Berkeley education for more students of color and more students from low-income and immigrant families. This work includes scholarships targeting African American students, new on-ramps to Berkeley for students transferring from community college and Bay Area high schools, plus a range of activities to create a more welcoming and inclusive campus for all students.
At the other end of the education continuum, the Fund is working closely with the San Francisco Unified School District to strengthen early education for students in two schools in the Bayview serving large numbers of students of color. The focus of this work: strengthening connections and coordination from preschool across the elementary grades so young children can get the strongest possible start in their education and in life.
The daily headlines may be negative, but the Haas, Jr. Fund and our partners are working together to advance promising solutions to the challenges before us. Let's commit ourselves to being there for our country's children—so we can build a stronger, more compassionate society.