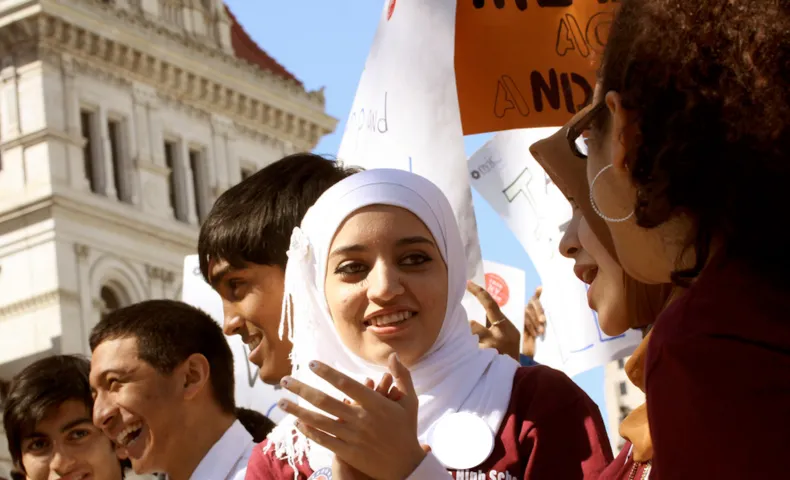 The Power of Community Leadership
After working in party politics at the national and state levels, James Woodson decided the real route to change lies in communities closer to the ground. "Building up grassroots leaders is how you build power, and that's not really what political parties are made to do," he said.
Today, James is executive director of the California Black Power Network, an emerging collaborative of Black-led grassroots groups working for policies that will help Black communities thrive. "We're focused on two types of organizing," James told us. "Race-specific organizing in Black communities and multiracial coalition building based on shared interests."
From Representation to Results
James's work spotlights what community-driven leadership is all about. It's about lifting up the voices and experiences of people who are too often closed out of the halls of power. And it's about creating a more representative democracy that gets better results for everyone.
Across California, our civic and local leaders too often are not reflective of the communities they are supposed to serve:
Nearly 40% of Californians identify as Latino, yet Latinos account for only 22% of the state legislature.
There are no Black women currently serving in the 40-member California state senate, and only two Black women in the entire legislature.
Of 1,800 appellate and trial judges in California, only 11% are Latino and 8% are Asian Pacific Islanders.
According to a study supported by the Haas, Jr. Fund, less affluent and less white neighborhoods are underrepresented in campaign contributions in Oakland, CA.
The result of these disparities is that government policies and the core systems that undergird our society—from education and healthcare to criminal justice and how we run elections—aren't serving everyone's needs and interests. If you don't have a voice, if you don't have representation … you're basically invisible.
That's why supporting leadership has been a longtime priority for the Haas, Jr. Fund. 
Over the years, the Haas, Jr. Fund has had the honor of working with numerous organizations like CHIRLA that are building power and leadership in their communities. From young undocumented immigrants speaking out for full inclusion to Black communities confronting racism, community leaders are demonstrating that we can find solutions to our toughest problems if we listen to impacted people and support their ability to organize and speak out—and lead.
Building grassroots leadership is essential to our mission
Today, the Haas, Jr. Fund is carrying forward this commitment to leadership across all of our programs, from Immigrant Rights and Democracy to College Success and LGBT Equality. For example, we are working with partners right now to explore how to support college students in California to exercise their leadership in advancing policies and programs that make higher education more affordable and accessible for all Californians, especially students from low-income families and communities of color. We're also working with the State of California to support new pathways for immigrant students at the state's community colleges to get valuable paid work experience with immigrant-serving nonprofit groups across the state.
And, of course, the Haas, Jr. Fund also is a founding supporter of The LeadersTrust, which is bringing a number of funders together to invest deeply in the leadership and organizational strength of their nonprofit partners across the country.
We're supporting leadership in these ways because a more inclusive society depends on everyone having a voice. Just as important, we believe that supporting community-driven leadership is the most powerful investment we can make to deliver real impact.