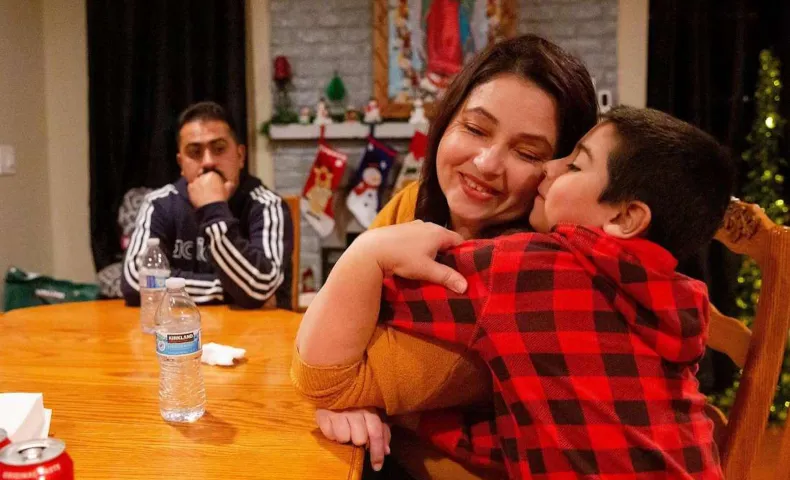 Neighbors Helping Neighbors
The past year has put a spotlight on the harsh inequities that keep so many people and communities from realizing their true potential. But it's also revealed a deep well of compassion and caring across society. From our perspective at the Chronicle Season of Sharing Fund, it has been a difficult and yet a hopeful year as we were able to raise a record amount of funds and, in turn, provide much-needed assistance to thousands of households facing crises caused by the pandemic.
We have been inspired and humbled by the generosity that people across the nine-county Bay Area have shown in the face of the challenges of this moment. We heard from longtime donors who were determined to keep supporting the campaign this year even if they had to give less because of their own Covid-related financial challenges. We heard from many donors who were inspired to increase their donations. We heard from donors we had helped with their own crises over the years who felt a responsibility to give back at a time when so many are hurting. We even got a donation from an individual incarcerated at Solano State Prison in Vacaville; he sent in a significant portion of his commissary money so he could help others in need.
Thanks to all of these donors and more, it was a record year of fundraising for Season of Sharing. During our regular year-end campaign, we raised more than $14 million, a 40-percent increase over the prior year. Our total number of donors jumped to more than 7,700. And, in a special midyear campaign to raise funding to help individuals and families affected by the Covid crisis, we raised an additional $4.5 million.
As always, 100 percent of these funds went directly to helping people stay in their homes, get healthy meals, or meet other urgent, one-time needs. For example, we were able to help Janet Magana de Cuevas and her family cover their rent when she and her husband, both essential workers, ended up in the hospital with Covid. And we helped self-employed hairstylist Linda Voss pay rent and utilities after she had to shut down her salon because of shelter-in-place orders.
As the Covid crisis moves past the 12-month mark, Season of Sharing continues to work with agency partners across the region to identify and help families in need. Even as the state and federal governments have tried to help those who have lost income or jobs, people are still struggling and falling through the cracks. Season of Sharing continues to be the bridge that helps people get over a short-term crisis and back on their feet.
Season of Sharing was created in 1986 by the Evelyn and Walter Haas, Jr. Fund and the San Francisco Chronicle. The idea was a simple one: tap into the power of "neighbors helping neighbors" by raising funds to help people stay in their homes in the event of a job loss or another crisis. We are also one of the largest donors to area food banks, with $23 million in support since its founding.
The Covid-19 crisis has been a game-changer for Season of Sharing and for our community. Never before in our 35-year history has the kind of assistance we provide been more sorely in need. And never before has the community responded in such a generous way.
We so appreciate everyone who supported us in the past year. As we all look ahead hopeful for the end of this crisis, we promise to continue putting our community's donations to work by helping individuals and families get to the other side.