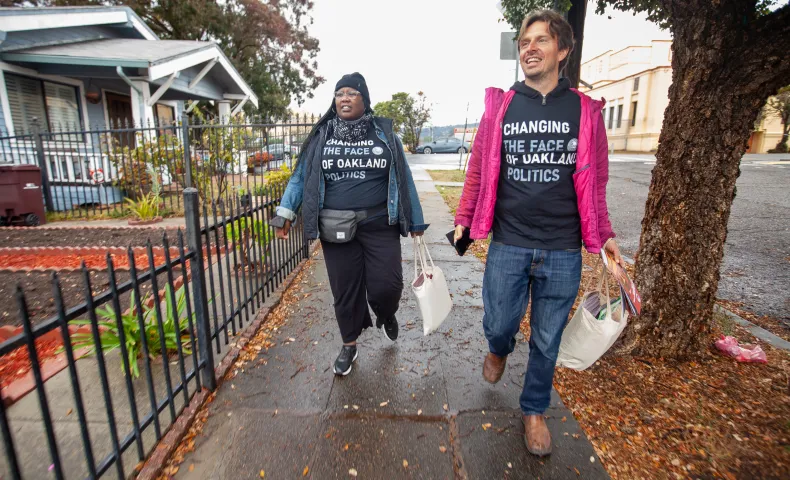 PIVOT: Breaking Ground on Trust-Based Philanthropy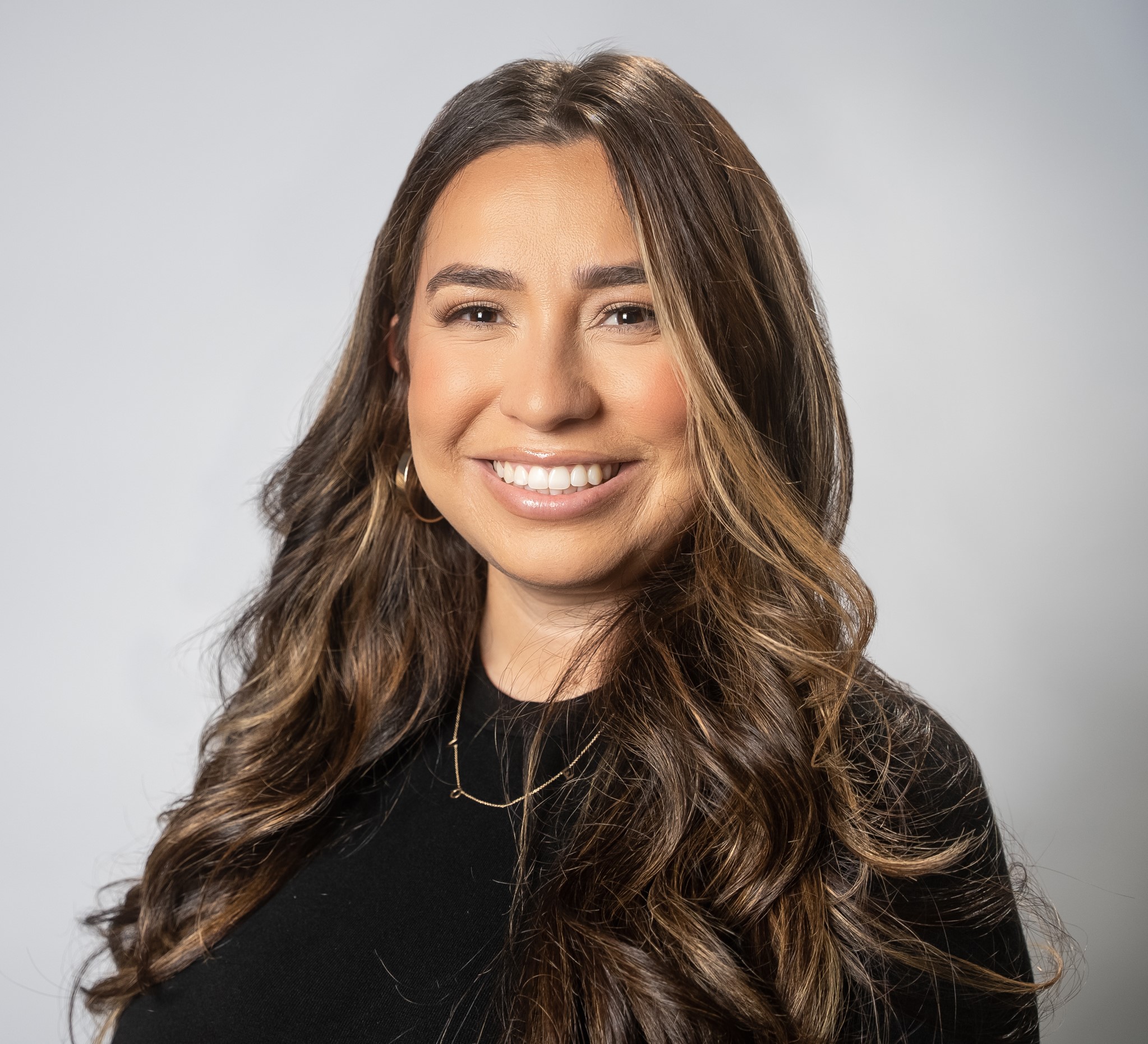 Diana Colín is the director of an exciting new grantmaking initiative housed at the California Community Foundation called Powerful Innovations for Voter Organizing and Transformation (PIVOT). As a collaborative "table" of funders and organizations led by and serving multi-issue and multi-sector communities of color, PIVOT seeks to advance new approaches to philanthropy based on trust and community leadership.  
Over the next three years, PIVOT hopes to raise $10-$15 million in pooled funding to support innovations in organizing, narrative change, and independent revenue infrastructure for organizations working for racial justice and building medium- to long-term power building infrastructure across California.  
Colín brings unique life experience, work experience, and commitment to equity to her work with PIVOT. She immigrated to the Los Angeles from Mexico in 1990 at age two. While she was a student at California State University, Fullerton, she became involved in the immigrant rights movement and organizing. After college she landed a job with longtime Haas, Jr. Fund grantee Coalition for Humane Immigrant Rights of Los Angeles (CHIRLA), where she became a leader in organizing and civic engagement. She then transitioned to philanthropy, leading the California Community Foundation's civic engagement strategies and serving on PIVOT's steering committee.
In a conversation with Macías, Colín talked about her path to working in philanthropy, PIVOT's trail-blazing approach to uniting funders and community-based groups, and why the initiative is prioritizing narrative change as one of three "big bets."
Q: How has your life experience shaped the work you do?
Colín: When I was younger, I thought I was the only undocumented young person in the state.  But in college, I found more folks like me and realized there was a growing movement. CHIRLA created a college student network, and I became a part of it and it changed my life. Learning about AB 540 (the 2001 California law exempting undocumented students from having to pay nonresident tuition rates at public colleges and universities) opened my eyes that there was a bigger fight happening for immigration reform and equal rights for immigrants across the country. I've been involved in canvassing, organizing and elections work ever since.  
Q: How did PIVOT come about?
Colín: PIVOT grew out of the California Civic Participation Funders table. The idea was to create a new collaborative that included not just funders but also community-based organizations doing power building work across the state. We wanted to build trust between philanthropy and practitioners so funders could have a better understanding of exactly what organizers need to build and sustain power not just around elections but year in and year out.  
PIVOT is about being larger than the sum of our parts to create synergy in the power building ecosystem. We believe that we can grow the pie to support power building innovations.  We want to provide long-term, multiyear funding to organizations working for racial justice so they can build the systems and the infrastructure they need to organize and mobilize their communities and win campaigns for the long haul. We also want to get resources to groups in all regions of the state, not just LA and the Bay Area but also the Inland Empire, Central Coast and Central Valley. These historically underfunded regions have to be a priority if we want to build lasting power for communities that historically have not had a seat at the table in our state.  
Q: What does power building mean to you?
Colín: When I think about power building, I think about some canvassing work I was doing in LA in 2019. I was knocking on doors with an undocumented woman, Elizabeth, who was living in a small apartment in Koreatown with her daughter. I asked about her goals and aspirations, and she shared how much she loved working with plants. She said she dreamed of having a garden, but her landlord wouldn't allow it.  
I was taken by that. It made me start thinking about what has to change so people like Elizabeth can thrive and be healthy. Not only did she need better immigration laws and a good job and opportunities for her daughter, but she needed good housing and access to green space. Elizabeth's dream of having a garden is what power building is about. It's about building the infrastructure and resources to achieve a purpose that will give our people the lives they deserve.  
Q: PIVOT is making three big bets. Organizations have applied for support for organizing, narrative change and independent revenue initiatives. How did those priorities come about? And what kinds of narrative work do you see PIVOT supporting?
Colín: Those priorities came directly from the field. We did surveys and interviews with power building leaders, and we had a steering committee of field groups and funders that settled on the PIVOT mission and priorities. All those conversations lifted up narrative change as a cross-cutting focus. There are so many divisive narratives out there and so much misinformation and disinformation that groups are dealing with. One example is the falsehood that people of color don't care about civic affairs and elections and won't show up at elections. That's just not true, and one thing we want to do is support groups to demonstrate how our communities do show up, and what it takes to make our voices louder and stronger.  
Some of the innovative narrative projects include gathering data, opinion research, and messaging work that helps them develop narratives and stories that will make their organizing and policy work more successful. One thing we are realizing as we see these grant applications come in is that narrative work and organizing are so closely connected. So, a lot of applications for organizing support include narrative work and vice versa.
Q: How does narrative power play into power building? Why is it important?  
Colín: Power building and narrative change go hand in hand. A lot of the organizations in PIVOT were involved in the fight for Schools and Communities First (Proposition 15) in 2020. They saw how voters were swayed to vote against something that was good for all California communities because of all the negative messaging from the other side. And they've seen how narrative has been crucial to winning local campaigns on issues from rent control to criminal justice reform. We need powerful stories and messages on our side so we can bring in more supporters and unite people around a shared vision for our communities and a multiracial California.  
Q: What's your advice to funders about how best to support power building?
Colín: First, they can become a funder to the pooled fund. It's a great space where we are shifting the culture in philanthropy to be more practitioner-led. Second, philanthropy needs to get more comfortable with taking bold risks and funding innovations. When I was an undocumented student and I learned about the fight for AB 540, I was so thankful for all those groups that were fighting so hard for me without even knowing who I was. These groups are champions for all of us, and they're working hard every day for equality and justice for people of color. We need to be champions for them too.
---
PIVOT will be hosting a learning session to discuss narrative infrastructure innovations across California on Friday, September 22, 2023. To learn more about that and all of PIVOT's upcoming learning sessions, please reach out to Diana Colín or our Democracy Program Director Raúl Macías.