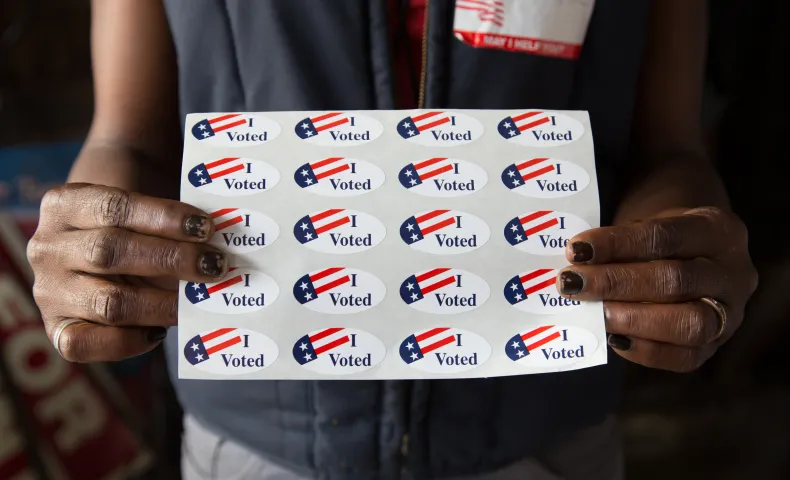 A New Approach to Civic Participation Funding
One of the more persistent dilemmas facing funders and nonprofits is how to achieve the right balance between funding intended to achieve specific objectives and funding to build, sustain and grow organizations. The California Civic Participation Funders collaborative (CCPF) has found that balance.
Mission-driven organizations are built for a purpose, and attract both people and money devoted to specific objectives aligned with that purpose. High profile campaigns can attract more people and resources, but they can also drain a group's resources, leaving it poorly positioned to launch future campaigns. That's why over and above strong campaigns, dynamic nonprofits also pay close attention to recruiting and training new staff and leaders; continually assessing their ever-changing economic, social and political environment; learning how to use new technologies, etc.
CCPF's recent report, Bolder Together 2: Building Grassroots Movement for Change, describes how this collaborative funding initiative arrived at its both/and approach. It's especially timely as we enter the final stages of the 2016 presidential election, where so much focus is on near-term outcomes—outcomes that are vital, and that can be pursued in ways that help to achieve longer-term goals as well.
As the report explains, "Civic participation funders often focus exclusively on supporting the day-to-day work of organizing, voter mobilization and outreach—and sometimes only in the months and weeks leading up to the election. Predictably, the focus is on supporting organizations to get results, and the sooner the better. CCPF, however, evolved in its approach and now supports core civic participation activities while also investing to strengthen the capacity of leaders, organizations and movements to do this work over the long haul."
Dr. Hahrie Han, who has studied how organizations successfully develop activists and leaders over time, recommends a similar approach in a recent paper presented to the Ford Foundation. She calls it the Profits+Assets framework: figuring out "how to fight for immediate wins (profits) in a way that simultaneously builds longer-term capacity (assets)."
That longer-term capacity is vital for preserving the wins that campaigns achieve. As Han explains, organizations need the capacity to mobilize their constituencies not on a one-off basis, but consistently—to "develop what scholars call a 'recurrent reputation' for consistently being able to move a constituency." This reputation earns them the political capital they need not only to win the changes they seek through their campaigns, but to defend and preserve those changes in the face of inevitable backlash.
"So often," Han notes, "success is measured in transactional terms that focus only on whether voters turn out, candidates win, or policies pass. Long-term success depends not only on if those outcomes are achieved, but how those outcomes are achieved. Are votes gained, elections won, and policies passed in ways that build the strategic capacity of organizational leaders, that strengthen the relationship between the organization and its constituency, and that translate those relationships into elite lobbying power?"
The director of an organization in a perennial electoral swing state, and whose funding often resembles more a contract than a grant, recently described to me how the intense pressure to meet targets during a scaled-up campaign was overwhelming for the organization: it left burned out staff and leaders, and badly frayed relationships that took years to mend. What's more, if local groups are perceived to be disproportionately tied to externally driven agendas, this can undermine rather than bolster local support: they risk being perceived simply as contractors—especially in states where people are inherently suspicious of outsiders.
By contrast, a CCPF grantee spoke of the synergy between funders and nonprofits that has developed through a highly collaborative, both/and approach: The unique partnership with CCPF has enabled the grantee organization both to set higher campaign targets and to build the organization so it can achieve those targets in ways that build and strengthen rather than deplete organizational assets.
As Connie Galambos Malloy of the James Irvine Foundation, one of the CCPF collaborative's members, explains: "We have made organizational development and leadership development important priorities … We are supporting groups to integrate civic engagement into their entire organization and build their leadership and organizational strengths in ways that contribute directly to better outcomes in organizing and electoral and advocacy work."
Here are some of CCPF's key lessons learned:
Encourage Collaboration over Competition. Funder practices too often force groups to compete for scarce dollars. CCPF has settled on a different approach—facilitating and incentivizing collaboration—that is delivering promising results.
Cover More Bases to Get to Scale. Instead of identifying one or two groups to lead local efforts, CCPF supports individual organizations to do their work more effectively while creating the table where they can collaborate, coordinate and "cut turf."
Let Local Groups Lead with Their Issues, Not Yours. CCPF has found success in allowing priorities and strategies to emerge from local groups, with funders at the table to co- design solutions.
Invest in Long-Term Movement Leadership. Over time, CCPF has made an increased commitment to supporting local groups to strengthen their capacity to lead in a movement context—and it has paid off in stronger collaboratives and real wins.
---
Dan Petegorsky is senior fellow at the National Committee for Responsive Philanthropy (NCRP).