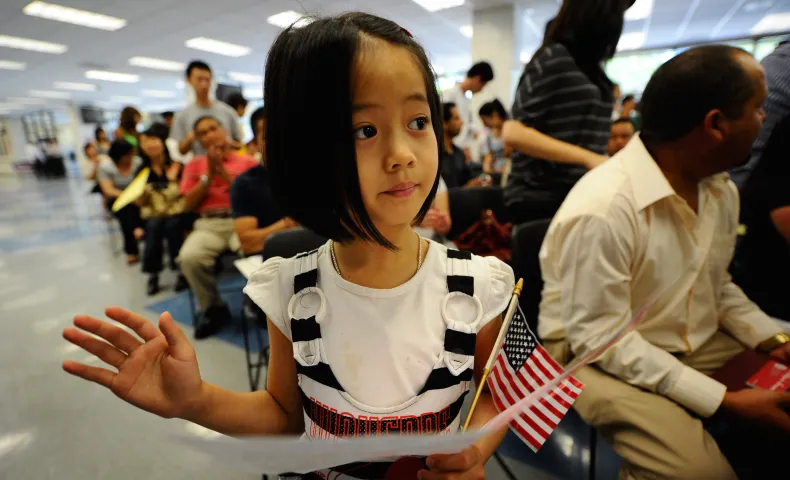 Bolder Together
How can foundations help build movements for opportunity and social change... and win? An innovative partnership of nine foundations is working in four California counties to increase civic participation in communities of color and among low-income populations. By combining their efforts, these funders hope to be able to make a bigger, more focused collective impact.
California Civic Participation Funders is made up of a diverse group of funders*, including the Evelyn and Walter Haas, Jr. Fund, who work on a wide range of progressive policy issues, from community health and immigration to economic justice, LGBT equality, criminal justice, and women's rights.
"We asked if we could be bolder together and work collaboratively on increasing voter participation and citizen engagement, which is so crucial to achieving and lasting change on all of these issues," said Cathy Cha, Haas, Jr. Fund program director.
In a 2012 case study, representatives of the partner foundations reflect on how the group came together, what keeps everyone at the table and what's working (so far) to support civic engagement efforts in the four targeted counties. Among the keys to the collaborative's success: a unique model of autonomous decision making where each of the participating foundations selects which parts of the larger group's strategy to support. This case study explores what's unique about this collaborative—and what it has accomplished so far.
*The California Civic Participation Funders is a network of nine grantmakers, including: California Endowment, California Wellness Foundation, Color of Democracy Fund, Evelyn and Walter Haas, Jr. Fund, James Irvine Foundation, McKay Foundation, PowerPAC Foundation, Rosenberg Foundation and Women's Foundation of California.