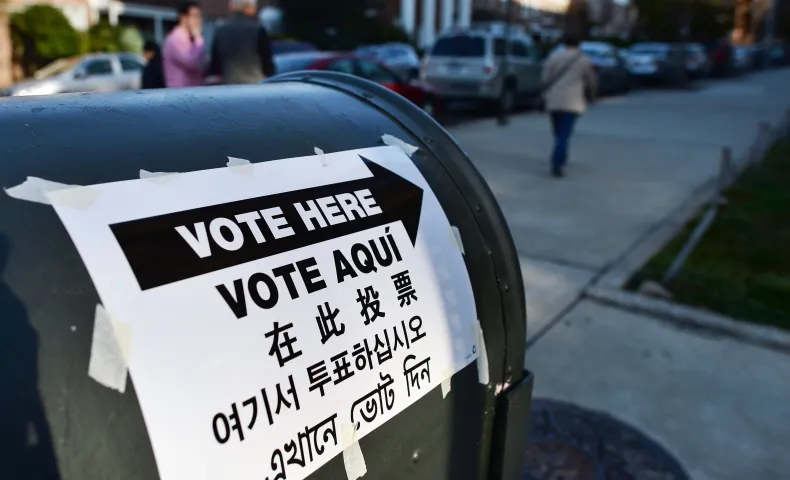 Bold New Approach to Funder Collaboratives
In April 2012 the Evelyn and Walter Haas, Jr. Fund joined with nine other foundations to see if their collective efforts could improve civic participation in underserved communities.
---
Dear Colleagues:
There is a lot of talk in philanthropy today about the importance of collaborating, networking and bringing our collective resources to bear on the problems that we are working with our nonprofit and community partners to solve. In California and across the country, many foundations have forged effective partnerships to advance shared goals and priorities, and many of these collaboratives have achieved remarkable success.
Our 10 foundations are part of an effort, California Civic Participation Funders, that we believe offers a promising new model for funder collaboratives. Working toward a shared goal—increased civic participation among underrepresented populations—we have come together to explore what communities truly need to successfully address this issue, and to bring a critical mass of support to this work in four strategic counties in California.
One of the unique aspects of our group is that we run the gamut from large to small foundations, and we include 501(c)3 and 501(c)4 funders. While all of us are committed to opportunity and social justice, we come to this effort with a diverse range of issue and mission interests, and yet we have been able to identify a common vision and goals for the work we are doing together.
Each of our foundations still makes its own independent decisions about which parts of the larger group's goals and strategy to support. At a time when funders are under increasing pressure to demonstrate that their investments show a return on mission, we think autonomous decision making in service of a common strategy and goals may be the most important innovation that this collaborative brings to the discussion.
We thank you for your interest in our work, and we look forward to sharing more about this collaborative effort and the impact we are making together.

*Please note that the current nine California Civic Participation Funders are:
California Endowment, California Wellness Foundation, Color of Democracy Fund, Evelyn and Walter Haas, Jr. Fund, James Irvine Foundation, McKay Foundation, PowerPAC Foundation, Rosenberg Foundation and the Women's Foundation of California.