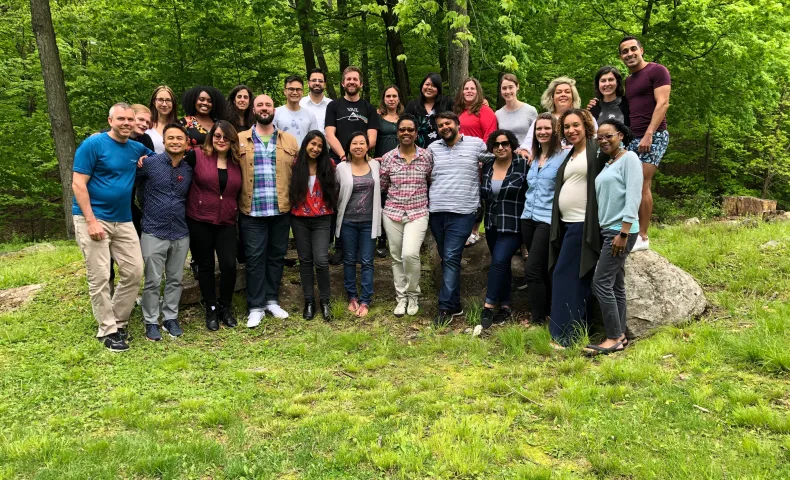 Supporting Nonprofit Fundraising Professionals
Nonprofit organizations and movements run on passion, activism and people-to-people connections. But they also need money. 
Raising resources is central to achieving social change, but fundraising is often sidelined as a necessary-but-unpleasant support function. At a time when philanthropy and the nonprofit sector are wrestling with issues of power and inequity, we wondered what might be possible if development directors from a wide range of organizations came together to deepen their leadership skills and build a community of innovators and influencers. 
We're about to find out. 
This year, two dozen senior development staff came together for Resource Leaders, a new fellowship launched by the Rockwood Leadership Institute and the Haas, Jr. Fund. During their second and final week in residence in May, they tackled issues like how to raise resources in a way that is aligned with missions and values, and how to shift the culture of organizations so development becomes a shared priority. 
Nonprofit Quarterly recently wrote a great article about the fellowship program, including perspectives from people like Annie Leonard, executive director of Greenpeace, and Saurabh Bajaj, chief development officer at The National LGBTQ Task Force.  
Rockwood is currently working on plans for the 2020 Resource Leaders fellowship, so stay tuned!