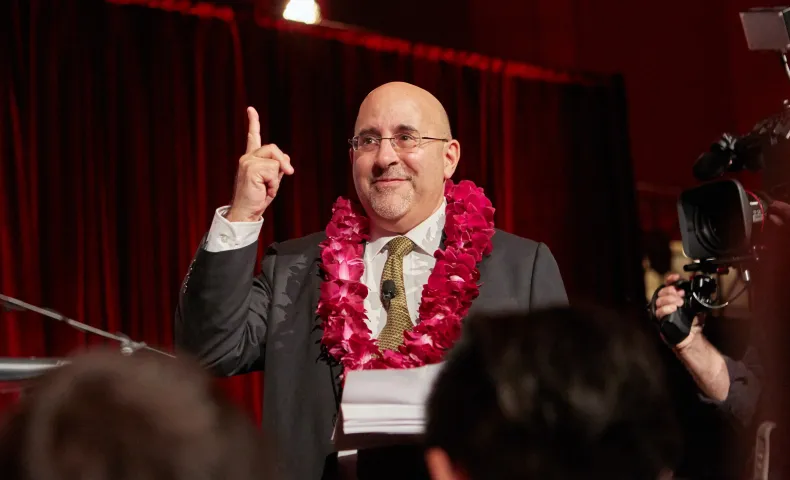 Evan Wolfson
Where do you call home? NYC
Who are your heroes? Abraham Lincoln. Franklin Roosevelt. Martin Luther King, Jr. Dan Foley, my non-gay Hawaii co-counsel. Maurice Tempelsman (the man who won the heart of Jackie Kennedy Onassis despite being, in the words of the New York Times, "short, portly, and baldish.")
What are you reading right now? Marguerite Yourcenar's Memoirs of Hadrian (one of my favorite books; I reread it every several years), and Nelson Mandela's Long Walk to Freedom (in anticipation of my forthcoming post-victory vacation in South Africa).
What do you wish you had known five years ago? That after decades of work and determination, we would be done in five years.
What is your current state of mind? Tremendous happiness, gratitude, and pride, with a bit of relief and not a little sense of wonder.
What is your greatest achievement? A tie between "Winning the freedom to marry throughout the United States, and helping inspire a global human rights movement," and "Finding someone wonderful who wanted to marry me."
What is your greatest disappointment? That I don't now get to be Frank Sinatra.
What is your personal motto? Don't obsess about the things you can't do anything about; focus on the things you can do something about. (Fortunately for the Freedom to Marry campaign, I am much better at hewing to this good advice in my work life than in my personal life.)
What's something that not many people know about you? I carry in my wallet what I hope will be my epitaph, the New York Times headline from a 1997 obituary: "Bao Dai, 83, of Vietnam; Emperor and Bon Vivant."
---
Evan Wolfson is the founder and president of Freedom to Marry, which was a key partner in helping make marriage equality a reality from coast-to-coast.