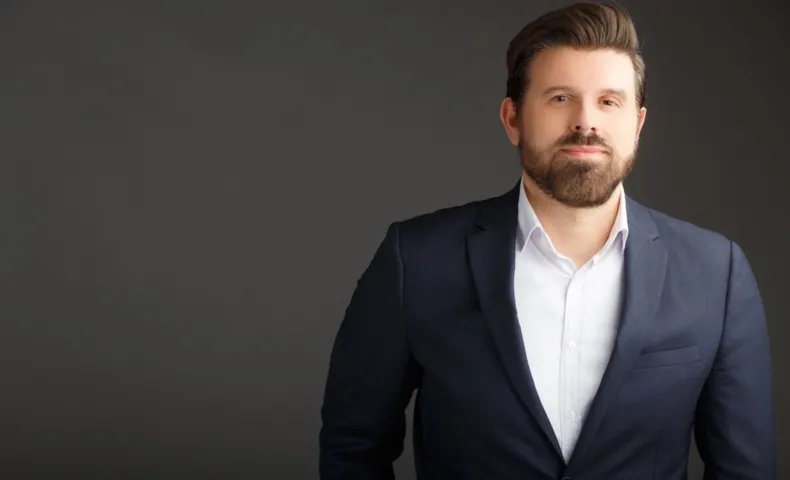 Welcoming Mark Orozco
As Vice President of Finance and Operations, Mark provides stewardship of the Haas, Jr. Fund's investment portfolio and financial resources, and oversees IT, administration, and HR.
"It's my family's immigrant experience that drew me to the Fund's mission and work," said Mark. "Addressing immigrant rights is huge for me. Growing up in Imperial County, the minority is the majority."
Mark and his siblings are first-generation college graduates. For 35 years, his father worked for the U.S. Fish and Wildlife Service in the Imperial Valley, and he and his brother would sometimes join him on patrols. His siblings and uncle pursued careers in the nonprofit sector, while Mark carved his own path in the private sector.
"Mark is deeply committed to our mission. I'm thrilled he's brought his range of experience to Haas Jr. and I'm confident that he will strengthen our organization and team in numerous ways," said Haas Jr. President & CEO Cathy Cha.
Before joining the Fund in February 2022, Mark worked as the Chief Financial Officer and Chief Operations Officer at the San Diego Natural History Museum. In that role, he provided oversight of the museum's financial and operational planning, ensuring alignment of the organization's resources with its mission and long-term strategic initiatives and revenue growth.
"My goal in my career was to learn the whole business life cycle," Mark said in an interview.
Over the course of his 26-year career in both the public and private sectors, Mark has held key leadership roles in various industries. Before joining the museum, Mark served as a Chief Financial Officer and strategic operations advisor with Bridgepoint Consulting, LLC. Mark's career has spanned roles in tax, audit, finance, operations, business development and marketing with a vast array of consulting clients in consumer goods and services and direct response TV, as well as companies in life science R&D and biotechnology.
While grateful for his time in the private sector, Mark talked about connecting with his family's roots.
"I wanted to find a little more meaning in the organizations I worked with. I wanted to find a connection that translated more than just numbers."
In his career, especially during the pandemic, Mark has had the opportunity to rethink old ways of approaching finances, revenue, and expenses.
"I'm big into digital transformation. I've spent a lot of time overseeing it in different areas. I know there are ways to make things easier. Not just financially, not just benefits, but how you work."
Mark is also interested in helping nonprofits create efficiencies and how to better manage their organizations in ways that deliver maximum impact on the issues at the heart of their work.
I am excited to be a part of this foundation and look forward to helping Haas Jr. translate its priorities into action. Being part of a collaborative group of individuals working with a common purpose to address some of the most important human rights issues we face today is an extraordinary opportunity and honor.

Mark Orozco
Mark holds a Bachelor of Accountancy from the University of San Diego and an Executive MBA from San Diego State University. He lives in Kensington, California. You can connect with him at mark@haasjr.org.