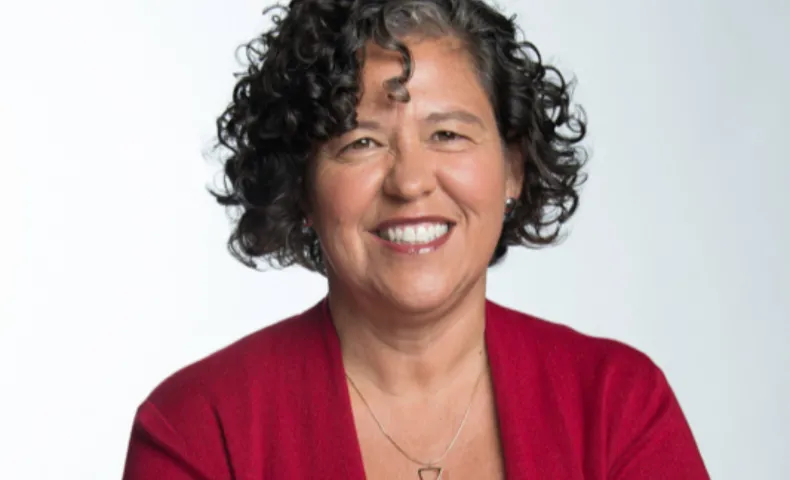 Welcoming Monica Martinez
The Evelyn and Walter Haas, Jr. Fund today announced it has hired Monica Martinez as program director for the Fund's College Success program. In this position, Martinez will lead strategies and partnerships for achieving the Fund's goal of leveling the playing field in higher education and reducing the financial barriers to a college degree in California.
A first-generation college student with a Ph.D. from New York University, Martinez comes to the Fund with extensive experience building and managing initiatives and programs focused on equity and innovation in education at all levels. Most recently, she served as director of strategic initiatives with the Learning Policy Institute, where she played a crucial role in a groundbreaking national effort to broaden the use of alternative assessments to expand access in college admissions in California and nationwide.
"Monica comes to the Haas, Jr. Fund with a life story and career that speak to the importance of opening new pathways to higher education for students from all communities," said Robert Joseph, vice president of programs with the Haas, Jr. Fund. "She is a proven leader and coalition builder who will advance the Fund's ambitions as we strive to increase access for lower-income students and students of color."
Martinez grew up in a working-class Mexican American family in Lakewood, Colorado. Of her own experience following her brother to Baylor University in Texas, she said, "I failed fantastically early on. I was so unprepared. I didn't know how to study. I didn't know how to ask for help or even if I could get help. I have spent my career trying to make sure other first gen college students don't have the same experience."
After graduating from Baylor with a BA in sociology and social work, Martinez received a Ph.D. in Sociology of Education and Higher Education Administration from NYU's Steinhardt School of Education. She started her career in higher education administration before joining the staff at KnowledgeWorks Foundation, where she launched an innovative program supporting K-12 schools and school districts to build technology-rich, student-centered learning environments.
Martinez also has worked as an independent consultant to foundations and initiatives focused on K-16 education issues. And, as chief school support officer for the XQ Institute in Oakland, she managed a $150 million portfolio of schools and partners working to transform high school education.
"The Haas, Jr. Fund has a record of important work on education issues in the Bay Area and beyond and has big plans for improving access to college education for underrepresented communities in California," said Martinez. "I am honored I will have the opportunity to help the Fund map the next steps in this work as we join with partners to make our home state a national model for college success."
Martinez has been appointed by two California governors to the California Commission on Teacher Credentialing; she also was named to the White House Commission on Educational Excellence for Hispanics by President Barack Obama.