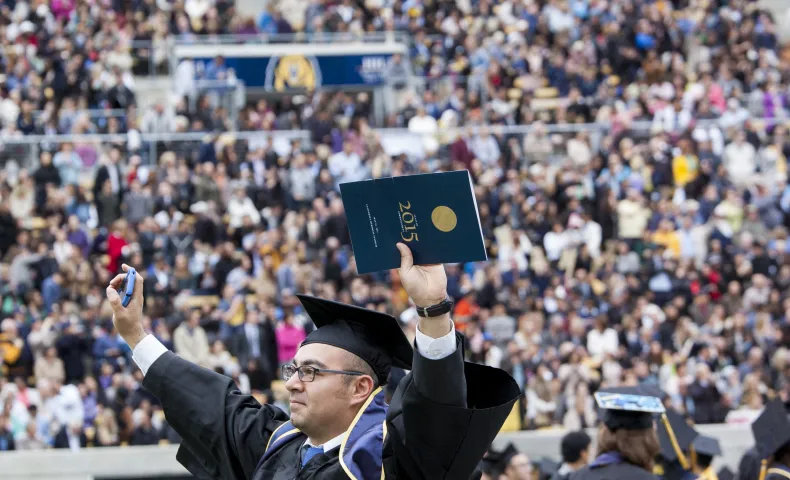 A Dream Fulfilled
San Francisco, June 18, 2012 — Hundreds of thousands of undocumented immigrants were brought to this country by their parents and have since completed high school and college or served our country in the Armed Forces. This "historic humanitarian moment," as Sen. Dick Durbin (D-Ill.) described it, means that these patriotic, hard-working immigrants can finally give back to the communities they live in without fear of reprisal.
Last week, President Obama made history when he announced an immigration policy change that will protect these young people from being deported and allow them to work legally in the United States.
This monumental victory in the fight for immigrant rights would not have been possible without the tireless activism of Dreamers.
The Dreamers remind us that amazing things can happen when people come together and raise their voices for justice.

Ira S. Hirschfield, President
Dreamers like the dozens of young students who joined Pulitzer-prize winning journalist Jose Antonio Vargas on the most recent cover of TIME magazine. The Haas, Jr. Fund was the first foundation to support Mr. Vargas' Define American project, which tells the stories of undocumented people and the American citizens who help them. As he reflects in the TIME article, when it comes to immigration, "we need more honest conversations."
Dreamers like Gabriela, a UC Berkeley student who came to the United States from El Salvador with her father when she was a teenager. "People don't understand that we have a broken immigration system … and that's why it's so important for undocumented students to speak up and now, after countless organizing efforts, President Obama has heard us," she says.
Today, the Haas, Jr. Fund congratulates Gabriela and all of the Dreamers for their achievement. "Thanks to the commitment and the creative advocacy of Dreamers and the immigrant rights organizations that the Haas, Jr. Fund is honored to support, close to 1 million undocumented young Americans now can play an active part in serving their communities and strengthening our economy," said Cathy Cha, senior program officer for immigrant rights and integration with the Haas, Jr. Fund.
The Haas, Jr. Fund also thanks our grantee organizations that have been working to make this victory possible. They include United We DREAM, CHIRLA's California Dream Network, the California Dream Alliance, the National Immigration Law Center, and NAKASEC.
While President Obama's decision opens a door of possibility for the children of undocumented immigrants, the struggle for immigration justice is far from over. As Obama admitted, "This is not amnesty, this is not immunity, this is not a path to citizenship, this is not a permanent fix." The Haas, Jr. Fund will continue to support our grantees as they work toward a permanent fix so that Dreamers, and all U.S. immigrants, can participate in and contribute fully to their communities.