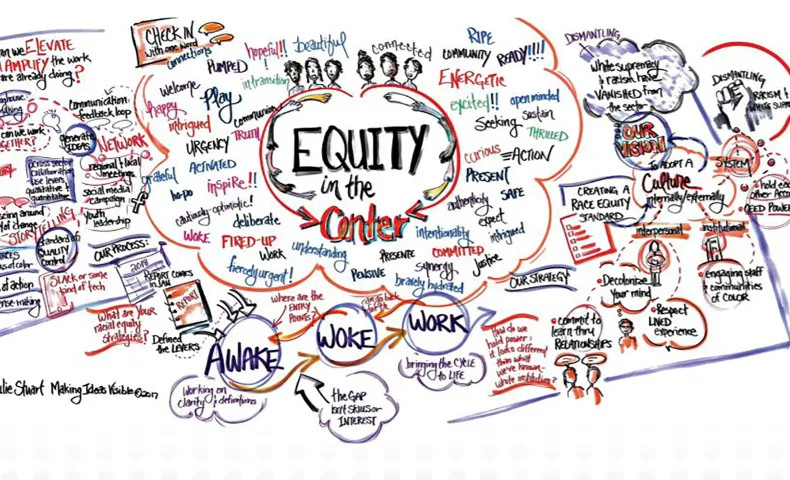 Building a Race Equity Culture
Nonprofit groups around the country are working every day to advance racial equity in communities and society. But the same groups often struggle to build organizational cultures that truly prioritize the values of equity, diversity and inclusion.
A new report from Equity in the Center offers a roadmap for organizations seeking to build what the authors refer to as a "Race Equity Culture." The report describes three stages in a cycle of change for organizations:
AWAKE: the organization builds a diverse and representative workforce and board
WOKE: the organization builds a culture of inclusion
WORK: the organization applies a racial equity lens to changing processes and systems to improve equity
While the report acknowledges that every organization will pursue a unique path on this journey, it provides several actionable steps for getting started, such as naming racial equity as a strategic imperative. It also offers suggestions for specific practices that individuals and institutions can follow as they work to change their assumptions and practices around race.