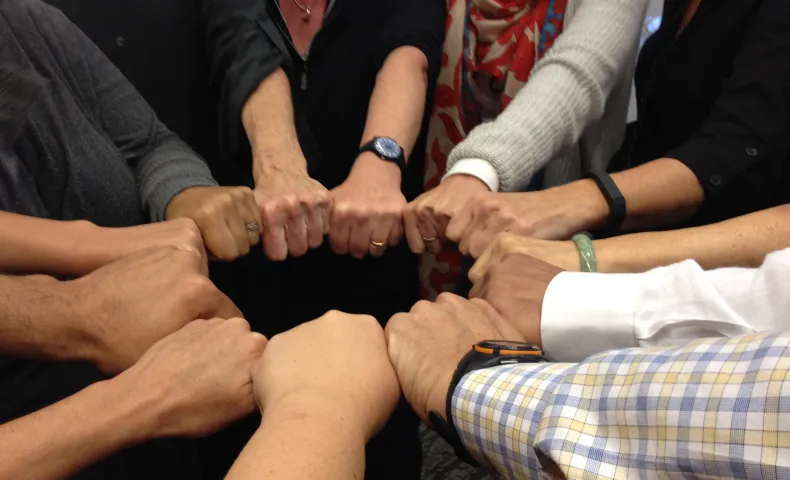 Demos' Racial Equity Transformation
This letter was originally published on Demos' website here.
---
It is one thing to advocate for equity and inclusion; it is another to turn the lens inward and commit oneself to live those values at the level of day-to-day practice. Over the last few years, the Racial Equity Transformation at Demos, spearheaded by the authors of this report, has helped remake Demos into an organization deeply committed to living its values. We are a social justice organization working every day to operationalize the racial equity and inclusion that we seek to advance in the country.
This commitment to living our values and transforming our day-to-day practices involves more than appeals to "diversity" or "inclusion." Rather, as this report demonstrates, genuine racial equity requires transformation: a thorough and deep shift in organizational practices, norms, culture, and composition. The Racial Equity Transformation has touched every aspect of Demos' operational and organizational life, from hiring and recruitment to daily management and more. It has been remarkable to see the fruits of these efforts, not just in the composition and practices of the leadership and staff, but also in the ways in which this commitment to racial equity has unlocked new forms of collaboration, creativity, innovation, and impact in our outward-facing work.
This, then, is the other lesson for us in our Racial Equity Transformation. A real commitment to racial equity requires a thorough transformation of the organization; but this in turn helps animate and sustain a more effective impact on the broader issues of racial equity in the world.
This commitment to racial equity represents an ongoing project: We are continuing the work of building an inclusive organization and of learning along the way. We are proud to share our experiences up to this point, in hopes that others in the field can benefit from the lessons here, and in furtherance of a vision of justice that shapes our organizations as well as our country as a whole.
Sincerely,
Sabeel Rahman
President
Demos