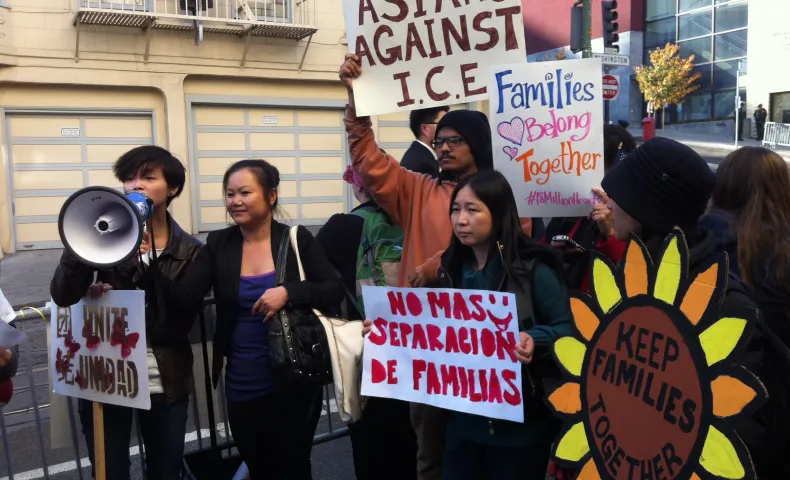 Understanding Suburban Chinese Voters
See the infographic below or here.
---
Chinese Americans are often stereotyped as an insular, mostly urban population that holds generally conservative views on issues like affirmative action. But a new survey from AAPIs for Civic Empowerment, in partnership with Dr. Janelle Wong at the University of Maryland, paints a very different picture.
The survey sought to assess the top concerns and issue priorities of the growing number of Chinese Americans in California who are living in suburban communities. Among the key findings: respondents tended to care most about issues like gun control and immigrant rights, and significant percentages say that discrimination has broad and damaging effects on undocumented immigrants and Black Americans.
According to AAPIs for Civic Empowerment, the survey holds important findings for advocates, organizers and politicians about how to include suburban Chinese Americans in plans for outreach and engagement. Among the most important is that people shouldn't assume they know how this often overlooked population group thinks about policy issues and racism. As 5 percent of all Californians and 3 percent of registered voters in the state, Chinese Americans can play an important part in advancing equity and justice for all.