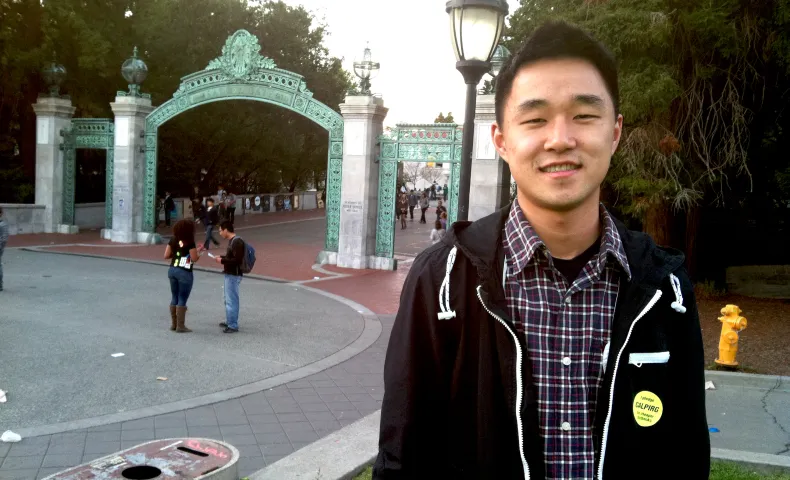 $1 Million Grant to Support Undocumented Students
On December 11, 2012, the Evelyn and Walter Haas, Jr. Fund joined with the University of California, Berkeley to announce a gift of $1 million for scholarships for undocumented students at the university.
The scholarships will be available starting in the fall of 2013. They are intended to help level the playing field for young people who were brought to the United States as children and who have excelled in school, and yet do not have access to the same sources of financial support as their peers.
Under the California Dream Act passed in 2011, undocumented students in the state can receive privately funded scholarships like those supported by the Haas, Jr. Fund grant. However, these students still are not eligible for federal Pell grants, federally backed loans or work-study positions. According to U.C. Berkeley, the average family income of these students is $24,000.
"At the Haas, Jr. Fund, we are committed to advancing rights and creating opportunities so that all people can live, work and raise their families with dignity," said Haas, Jr. Fund President Ira S. Hirschfield. "These motivated, hardworking and inspiring students are an asset to our state and our country. We are proud to partner with UC Berkeley. Now that it's legal to do so in California, we encourage other foundations and private donors to consider providing funding to help undocumented students achieve their potential."
Over the years, the Haas, Jr. Fund and the Haas family have supported a wide range of activities at Cal, from research and teaching to athletics and scholarships. In addition to supporting these new scholarships for undocumented students, the Fund's support for the U.C. Berkeley Initiative for Equity, Inclusion and Diversity includes a $1.5 million grant to support scholarships for students from families with low incomes.
Two students tell their stories
For more on the students these scholarships would help, see our First-Person Stories profiling two undocumented students at U.C. Berkeley, Ju and Gabriela.