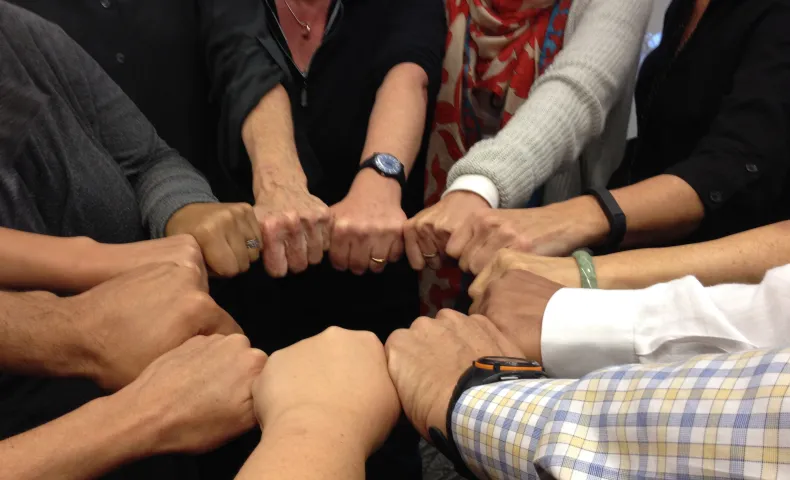 Philanthropy News Digest Q&A with Cathy Cha
This interview was first published by Philanthropy News Digest on May 11, 2023.
---
Cathy Cha has served as president and CEO of the Evelyn and Walter Haas, Jr. Fund since 2019, after serving as program officer, program director for immigrant rights, and vice president of programs. Known for its support for LGBTQ rights and marriage equality and Dreamer and immigrant rights movements as well as signature Bay Area initiatives, the Fund has pivoted over the past five years to focus on the issues of immigrant rights, college success, and democracy.
Cha discussed the organization's latest efforts to help "make the world a better, fairer place" for communities facing threats; the intersectionality of and challenges in its focus areas; its investments in Black power building; the urgency of providing "fast R&D support" for innovative approaches to addressing racism and injustice; and the state of collaboration and diversity in the philanthropic sector.
Philanthropy News Digest: In our 2019 interview, you said: "These are extremely trying times for our country. Many communities we care about are feeling threatened and vulnerable....it's an opportune time for us to think creatively about how we can have more impact." In 2023, BIPOC (BLack, Indigenous, and people of color) communities are still feeling threatened and vulnerable, including Asian Americans, Native Hawaiians, and Pacific Islanders. How have your strategies evolved since 2019 to "maximize the huge potential of our staff and our nonprofit, government, and business partners to make the world a better, fairer place"?
Cathy Cha: Perhaps the biggest change is that we are looking more at partnering with local and state government as a path to outsized impact for the communities we care about. Across our priorities, we see how philanthropy, nonprofits, and communities can lift up more equitable solutions, but we know we need government and public institutions to step in, scale things up, make institutional changes, and make solutions stick. We know our grant budgets pale in comparison to government budgets, but we've found that we can play a helpful role in investing in R&D, moving fast, and helping to innovate and try new approaches that can be taken up and scaled by our public partners.
For many years, we and other funders have supported nonprofit and community voices so they could press public systems and government to do better. We're still doing a lot of that through investments in organizing and advocacy in communities that have for too long been locked out of government and civic life.
But at the same time, we've expanded our toolkit so we can build deeper partnerships with government on really important issues facing our state and the country. The California Youth Leadership Corps is a recent example. It's a partnership between the state, philanthropy, community colleges, and nonprofits to create career pathways for students in providing legal and language services for immigrants in California. We also worked with the City of Oakland on an initiative called Democracy Dollars designed to reduce the power of moneyed interests and expand resident involvement in campaign financing. Last but not least, we and other philanthropic partners are co-funding the California Dignity for Families Fund with the State of California to help migrant families and unaccompanied children at the U.S.-Mexico border.
More and more, we are finding that when we have willing partners in government, we can be complementary and have greater impact together.