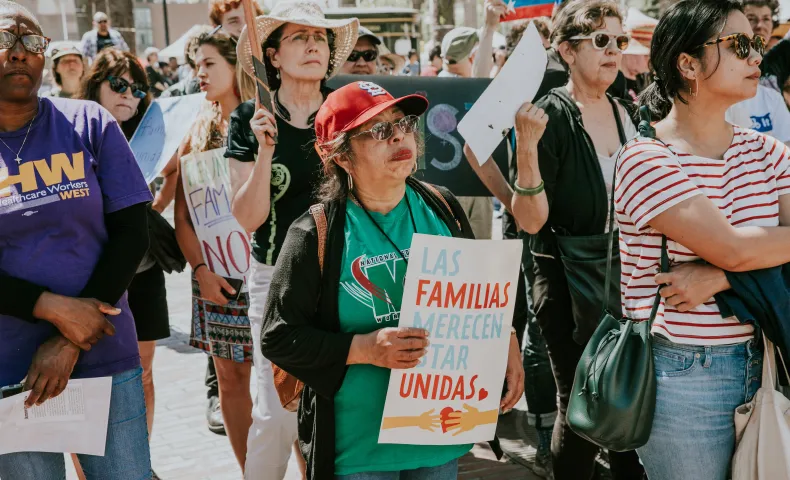 A Close-to-Home Collaboration to Support Migrants
Throughout California and across the country, our hearts go out to the migrants and asylum seekers arriving at the U.S.-Mexico border (and other ports of entry) seeking a better, safer life. Whether they are arriving from Central America, Haiti, Afghanistan or elsewhere—they need legal, resettlement and other support services. The Haas, Jr. Fund is working with other funders to help ensure the availability of critically needed relief and other supports for migrants arriving in California.
In October, a new collaborative fund led by Grantmakers Concerned with Immigrants and Refugees (GCIR) announced its first grants to organizations providing relief and resettlement services at the border and beyond. Grants from the California Dignity for Families Fund include rapid-response support for families and individuals from Afghanistan and Haiti arriving in California this fall.
"I am thrilled that we are expanding the purpose of the Fund to include support for newly arriving Afghans and Haitians," said Dan Torres, program director for Immigrant Rights at the Haas, Jr. Fund and a member of the advisory committee for the California Dignity for Families Fund. "It is essential that an effort like this be able to adapt quickly to rapidly unfolding developments, and this expansion recognizes that what is happening at the southern border is deeply related to the experiences and needs of Afghan and Haitian families seeking refuge."