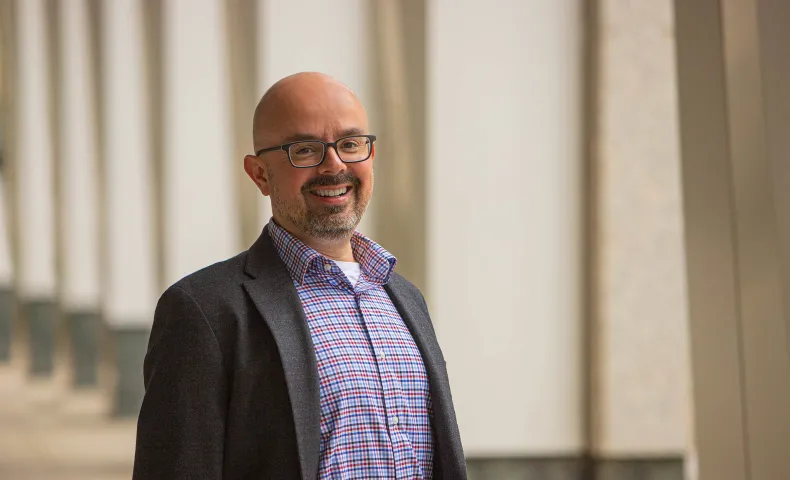 Evelyn and Walter Haas, Jr. Fund Names Dan Torres as Program Director
The Evelyn and Walter Haas, Jr. Fund has hired Dan Torres as program director for immigrant rights. In this position, Torres will lead the Fund's immigration work with a focus on achieving safety, solidarity and dignity for young U.S. immigrants.
Torres joins the Haas, Jr. Fund after serving as special assistant on immigrant rights to California Attorney General Xavier Becerra. Since 2018, he has advised the attorney general on a range of immigration issues, while leading multistate and local government coalitions focused on advocacy and litigation. Earlier, Torres was California's first director of immigrant integration, a cabinet-level position the Haas, Jr. Fund and others worked to create. In that role, Torres led policy, legislative and budget planning for immigrant integration programs and services statewide.
"Dan comes to the Haas, Jr. Fund with a career-long commitment to supporting immigrant communities, including service at the highest levels of state government," said Robert Joseph, vice president of programs with the Haas, Jr. Fund. "He possesses unrivaled expertise on issues that are central to the Fund's goals, and we're confident he will strengthen our work as we strive to build on California's record as an innovator and national leader on immigrant rights."
Early in his career, Torres was a staff attorney with the California Rural Legal Assistance Foundation, where he represented clients and supervised staff attorneys in all phases of immigration and citizenship petitions. Torres has also worked as a staff attorney with the U.S. Court of Appeals for the Ninth Circuit and with the Immigrant Legal Resource Center. Before joining the governor's cabinet, he was chief of the Immigration Services Branch with the California Department of Social Services. He has a BA from the University of Washington and a law degree from UC Davis School of Law.
"I have admired the leadership of the Haas, Jr. Fund on immigration issues for many years, and I was honored to partner with the Fund on many issues while in government," Torres said. "It feels like a natural next step for me to help shape the Fund's future grantmaking on an issue that is critically important to the future of California and the nation."
---
About the Evelyn and Walter Haas, Jr. Fund
Based in San Francisco, the Evelyn and Walter Haas, Jr. Fund works to advance equality and justice so every person can thrive and live life with dignity and hope. Based in San Francisco, the Fund works at the local, state and national levels on a range of issues, with a focus on democracy, college success, immigrant rights and LGBT equality.