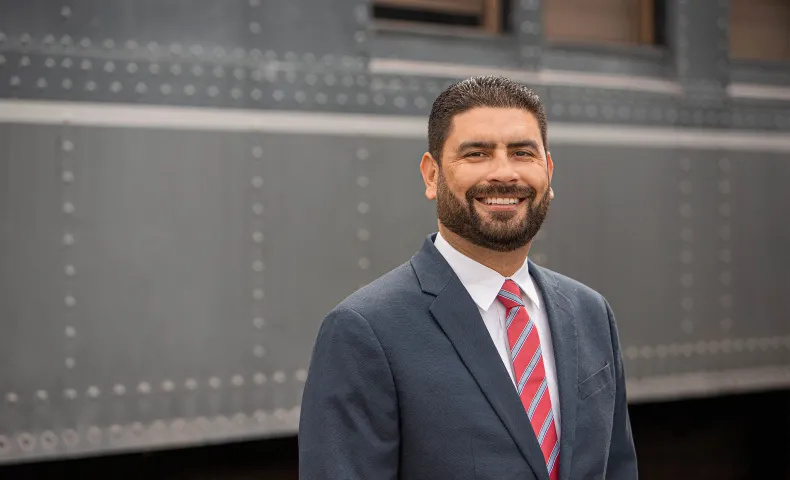 Evelyn and Walter Haas, Jr. Fund Names Raúl Macías as Program Director
The Evelyn and Walter Haas, Jr. Fund today announced that it has hired Raúl Macías as program director for democracy. In this position, Macías will lead the development and launch of strategies for achieving the Fund's goal of building a fairer and more representative democracy in California.
Over the past decade, Macías has helped lead democracy reform efforts for the Brennan Center for Justice in Sacramento and the Voting Rights Project of the ACLU of California. In these positions, he played a leadership role in advancing legislation, litigation and advocacy on issues from ensuring broader, easier access to voter registration to the successful implementation of the Voters Choice Act reforms enacted by the state in 2018.
"Raúl comes to the Haas, Jr. Fund with a powerful understanding of the many levers it takes to open up core democratic systems," said Robert Joseph, vice president of programs with the Haas, Jr. Fund. "He is a proven coalition builder and a great fit for the Fund's ambitions as we strive to increase civic participation and representation for all of California's diverse communities."
A native California, Macías started his career as a long-term care advocate and a consumer health advocate. He subsequently served as a researcher with the California Budget & Policy Center, with a focus on state policy and how it affects working families. Macías holds a BA in political science from UCLA. He attended graduate school at Sacramento State and received his law degree from the University of San Diego School of Law.
"The Haas, Jr. Fund has established itself as a leader in advancing civic engagement and leadership in underrepresented communities across California for many years," said Macías. "I am honored that I will have the opportunity to help the Fund shape this important work as we join with partners to make California a national model for diverse civic engagement and leadership."
---
About the Evelyn and Walter Haas, Jr. Fund
Based in San Francisco, the Evelyn and Walter Haas, Jr. Fund works to advance equality and justice so every person can thrive and live life with dignity and hope. Based in San Francisco, the Fund works at the local, state and national levels on a range of issues, with a focus on democracy, college success, immigrant rights and LGBT equality.