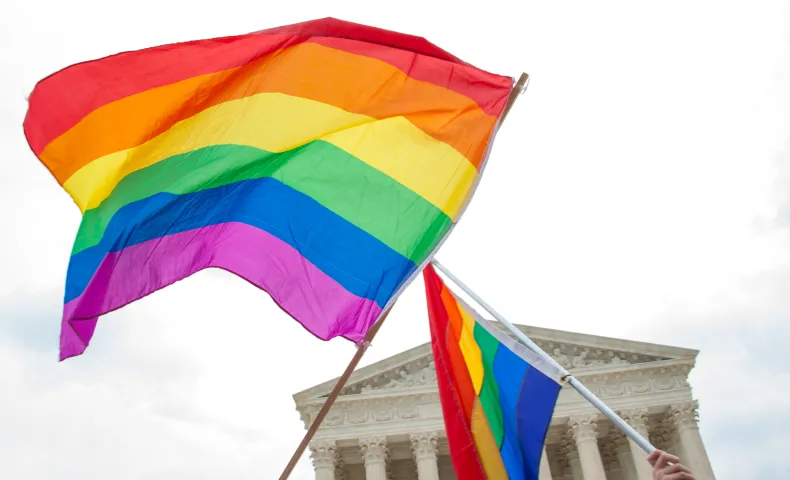 Historic Win
At a time when people across the country are speaking out against racism and injustice, we have been reminded this week of the power of the law as a force for progress.
In a decisive 6-3 vote, the Supreme Court ruled Monday that the section of the Civil Rights Act of 1964 that outlaws employment discrimination on the basis of sex must be interpreted to also protect gay and transgender people. This monumental step forward is the result of years of painstaking work by national LGBT legal groups. The ruling will make a profound difference in the lives of the millions of people in nearly 30 states that still do not provide basic civil rights protections to LGBT people.
Our gratitude goes to longtime Haas, Jr. Fund grantee partners ACLU LGBT & HIV Project, GLBTQ Legal Advocates & Defenders (GLAD), Lambda Legal, and the National Center for Lesbian Rights for delivering this historic win. For nearly two decades, these organizations fought to produce a long string of lower-court wins that laid the foundation for this week's Supreme Court decision. Their work on this issue recalls the patient and brilliant legal strategy these same groups pursued in helping to win the freedom to marry in 2015.
Still, Monday's ruling is not enough.
Even with this historic step forward, it is still legal under federal law for landlords, stores, restaurants and hotels to discriminate against LGBT people. It is still legal for federally funded organizations, including hospitals, colleges, and adoption agencies, to discriminate against LGBT people.
This week's news from the Supreme Court sends a loud-and-clear message: It's time to include LGBT people unequivocally in all of our nation's nondiscrimination policies. Let's pledge to each other in this moment to work for bigger, bolder change so that all people can live and thrive as who they are.