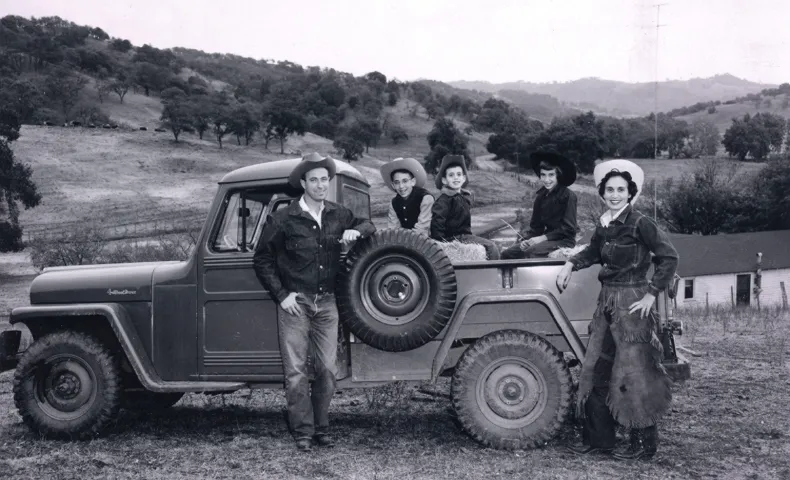 Reflecting on 70 Years of Impact
From the beginning, Evelyn and Walter Haas had a commitment to, and belief in, the power of people to drive positive change.
It was the leadership and enthusiasm of people around them—people who were organizing their communities, people who were bringing creative and entrepreneurial solutions to tough issues, people who had a vision for a more just world, neighbors helping neighbors—that grounded their hopes and dreams for this foundation.
Today, 70 years later, the Haas, Jr. Fund's grantmaking still revolves around the people and organizations on the front lines of social and community change. Our priorities and programs may have evolved over time, but the values that drive our grantmaking remain the same.
As we mark the 70th anniversary of the Haas, Jr. Fund, we asked seven leaders who are inspiring transformative change to reflect on the core tenets of our mission (justice, hope, and equality) and our values of inclusion, respect, collaboration, and courage. We draw inspiration from these and all the leaders we partner with and hope you do too.
Timmy Lu, Founding Director of the AAPIs for Civic Empowerment
Michele Siqueiros, President of the Campaign for College Opportunity
Evan Wolfson, Founder of Freedom to Marry
Chris Lehnertz, President and CEO of the Golden Gate National Parks Conservancy
Ramla Sahid, Founder and Executive Director of the Partnership for the Advancement of New Americans
Anthony Thigpenn, Founder and President of California Calls
Greisa Martinez, Executive Director of United We Dream
Many thanks to these seven leaders for sharing their perspectives. Honestly, we could have easily identified 70 or more leaders whose work has inspired us over the decades. Here's to all of our partners for everything they are doing to help ensure that every person can thrive and live life with dignity and hope.
With much gratitude, 
Cathy Cha