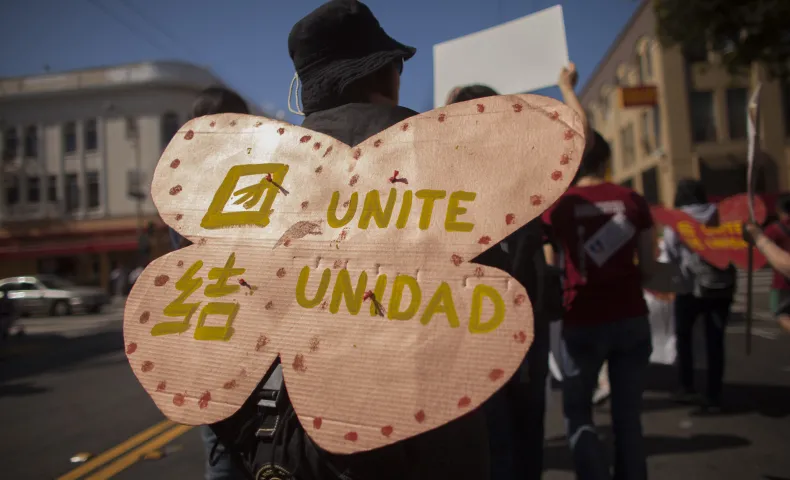 Searching for a New Program Director to Lead Immigrant Rights Work
The Evelyn and Walter Haas, Jr. Fund is searching for a program director to lead our immigrant rights and integration work. The job requires a bold, passionate, creative leader—someone who can work with us and our partners in philanthropy, government, and the California immigrant movement so we can chart a positive path forward in this new and challenging climate for immigrant communities. Please help us spread the word by reaching out to your networks about this exciting opportunity. 
The Haas, Jr. Fund's deep engagement in immigration issues is rooted in our founders' belief in fair and equitable treatment for all people. Since we launched our Immigrant Rights and Integration program in 2003, we have set out to secure equal rights and opportunities for immigrants so they can be full participants in the social, economic, and civic life of our communities and positively shape the future of California and the nation. Together with our partners, we have helped strengthen the immigrant rights movement in California, making our state a national model for compassionate, common-sense reform.
At the Haas, Jr. Fund, we know that immigrants make us stronger and we remain committed to advancing rights and opportunities for all people. Please help us find a leader who can help realize this vision.
Thank you,
Cathy Cha