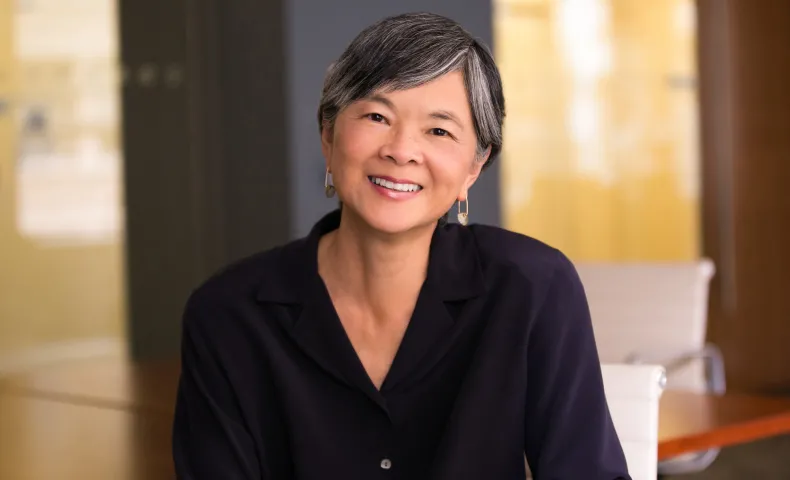 VP of Programs Sylvia Yee to Step Down
I am writing to announce that Sylvia Yee will be stepping down at the end of August as Vice President of Programs with the Evelyn and Walter Haas, Jr. Fund.
A brilliant and committed champion of equity, opportunity and social justice, Sylvia has served the Fund and the causes we support for 23 years.
From the very beginning of her time here, she played an indispensable role in the evolution of the Fund's work and the growth of our ambitions and reach.
Here are just a few of the countless ways in which Sylvia has led the Fund and our partners ever onward:
Sylvia was hired as the Fund's first senior program officer in 1993. As the assets and the staff of the Fund grew through the years, she was an invaluable partner for me and the Haas, Jr. Fund's trustees in ensuring that we stayed true to our mission while at the same time embracing new opportunities and pushing the limits of what we could achieve through our philanthropy. Her creative thinking, her high standards and her unlimited energy have made an indelible and extraordinary mark on the Fund's work.
When I think about Sylvia and the impact she has had, I think about countless children whose futures are brighter because of the pioneering youth-serving organizations she helped to create and steer to ever-greater results.
I think about the young people enrolled in our city's public schools and at U.C. Berkeley who are benefiting from what is happening at those institutions to improve opportunities and outcomes for all students.
And, I think about immigrants in California who have opportunities they didn't have before, and about gay couples across the country who can now be married, because Sylvia played a leadership role in helping the Fund and our movement partners think strategically about how to move hearts and minds on these issues.
With Sylvia stepping down from her current role, I am pleased to share that Senior Program Director Matt Foreman has agreed to serve as Interim Managing Director of Programs for the Fund starting September 1. The responsibility for determining the future role of the Vice President of Programs, and the person to fill that role, will fall on the new President of the Fund when that person comes on board by early 2017.
In the meantime, I hope you will join me in thanking Sylvia for all she has done to help make the world a fairer, more caring place for so many people. She has been a valued colleague and a dear friend.