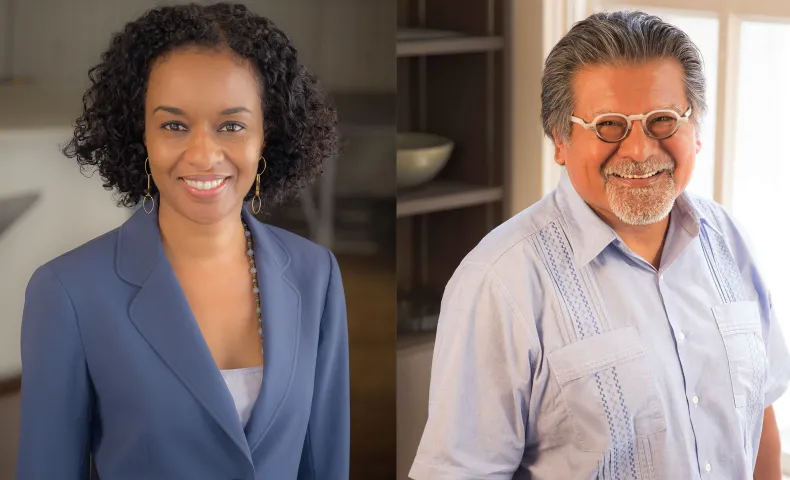 Haas, Jr. Fund Welcomes Two New Program Directors
The Evelyn and Walter Haas, Jr. Fund announced today that it has hired new staff leaders for its Immigrant Rights and Education Equity programs.
John Govea, a former senior program officer with the Robert Wood Johnson Foundation, will be program director managing the Haas, Jr. Fund's Immigrant Rights portfolio. Raquiba LaBrie, a former senior leader with the Open Society Foundations, will serve as program director for the Fund's Education Equity program.
"Raquiba and John come to the Fund with fantastic credentials and impressive backgrounds in philanthropy," said Haas, Jr. Fund Interim President Jennie Watson. "But even more important, they are both steeped in the values that drive the work of the Haas, Jr. Fund and our partners. Their careers and their paths through life show a profound commitment to advancing the cause of fairness, equality and opportunity for all people."