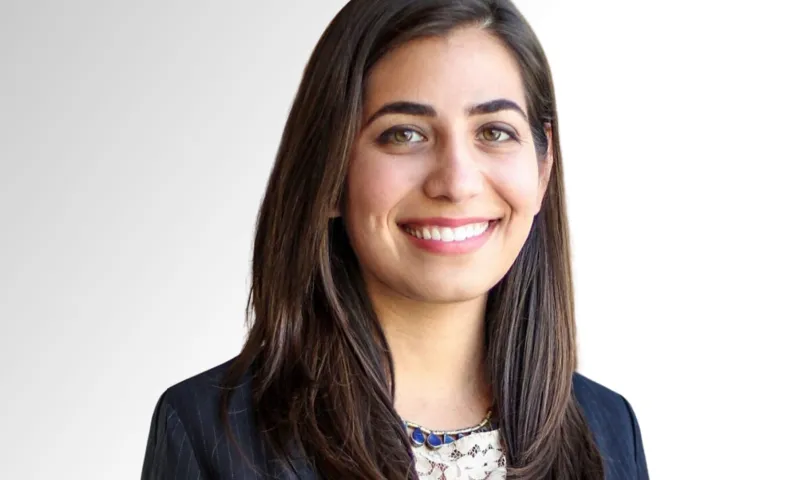 Welcoming Elica Vafaie, Our New Immigrant Rights Program Director
The Evelyn and Walter Haas, Jr. Fund today announced it has hired Elica Vafaie as program director for its Immigrant Rights program. In this position, she will lead strategies and partnerships to build the power and amplify the voices of immigrants to find safety, opportunity, and representation in California and nationwide.  
Vafaie comes to Haas Jr. with extensive experience building and managing initiatives and programs focused on advancing justice, equality, and opportunity for immigrants. Most recently, she served as interim executive director with the Lawyers' Committee for Civil Rights, San Francisco Bay Area (LCCRSF), helping lead the organization's policy advocacy, litigation, and direct legal representation on behalf of immigrants and people of color alongside a network of 1,000 pro bono volunteers.
Over the last 15 years, Elica has led programs and initiatives advancing immigrant rights, civil rights, and racial justice not only at LCCRSF but also at Advancing Justice - Asian Law Caucus and the University of California Immigrant Legal Services Center. She has led rapid response efforts, direct legal services, policy advocacy, litigation, Know Your Rights training, and nonprofit capacity building across her roles.
"Elica's deep experience as an advocate and a movement builder for the immigrant rights field will bring renewed energy and new possibilities to the Haas, Jr. Fund's work on these issues," said Robert Joseph, vice president of programs with the Haas, Jr. Fund. "She is a collaborative leader and will be a passionate champion for Haas Jr.'s ambitions as we strive to support the inclusion and influence of diverse immigrant communities in California and beyond."
Vafaie has experience in philanthropy as well, having served as the Project Director of the One Nation Initiative at the California Community Foundation in Los Angeles where she managed the first philanthropic program in Southern California for Arab, Middle Eastern, Muslim, and South Asian nonprofit organizations.
A native of California, Elica grew up in the San Francisco Bay Area and is the proud daughter of immigrants from Iran. 
"I have always been impressed by the Haas, Jr. Fund's bold work and impact on immigration issues as well as its commitment to supporting communities to achieve their hopes, dreams, and thrive with dignity" Elica said. "I look forward to working closely with Haas Jr.'s partners to keep California at the forefront of ensuring that our immigrant communities can be safe and strong and free."