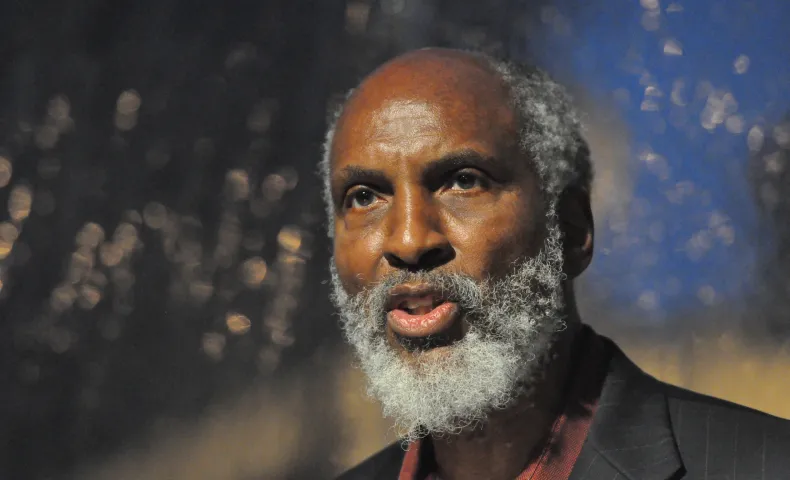 john a. powell leads Haas Diversity Research Center
Civil-liberties scholar john a. powell has been selected to lead UC Berkeley's Haas Diversity Research Center and to hold the Robert D. Haas Chancellor's Chair in Equity and Inclusion. He joined the faculty of the UC Berkeley School of Law and departments of Ethnic and African American Studies this semester.
powell, who graduated from Berkeley Law in 1973 and chooses to use lower-case letters for his name, arrives from Ohio State University, where he taught law and directed the Kirwan Institute for the Study of Race and Ethnicity.
"It is a thrill to have someone of john powell's talent and stature joining the Berkeley faculty," said Carla Hesse, dean of social sciences in Berkeley's College of Letters & Science. "In recruiting john to lead the Haas Diversity Research Center, we have created a unique opportunity for UC Berkeley to make a giant leap forward in understanding how to better overcome some of the most vexing legacies of discrimination, and at the same time to mobilize the ever-increasing diversity of our American democracy as a source of strength and possibility."
Berkeley's Haas Center is the first of its kind in the nation—a multidisciplinary research initiative to study race, gender, sexual orientation, disability, and socioeconomic status across the state, nation, and world. Chancellor Robert Birgeneau launched the center, initially named the Berkeley Diversity Research Initiative, in 2006. The Evelyn and Walter Haas, Jr. Fund significantly boosted the effort in 2010 by funding five new faculty chairs within the center as part of a $16 million gift to the UC Berkeley Initiative for Equity, Inclusion, and Diversity. Complementing these five chairs, the director's position—the Robert D. Haas Chancellor's Chair in Equity and Inclusion—was funded separately in 2008 by the Levi Strauss Foundation in honor of UC Berkeley alumnus and longtime campus supporter Robert D. Haas.
The Haas Diversity Research Center will open in a renovated space on the fourth floor of Stephens Hall in fall 2012, thanks to additional funding from the Haas, Jr. Fund.
"Berkeley is poised to lead groundbreaking research related to equity, inclusion, and diversity—just as we lead research in science and other disciplines," said Gibor Basri, vice chancellor for Equity & Inclusion and a faculty member in astrophysics. "With john powell's leadership, we can make great strides toward this goal."
To read more about john powell and the Haas Diversity Research Center, go to Berkeley's Equity, Inclusion, and Diversity website.