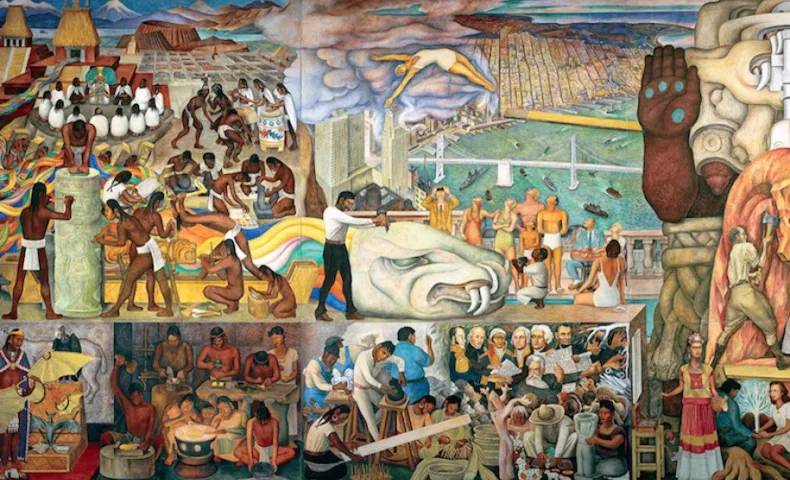 Diego Rivera's Pan American Unity at SFMOMA
The artist Diego Rivera's masterpiece mural, Pan American Unity, is currently on display at the San Francisco Museum of Modern Art (SFMOMA) in an exhibition that is free to the public. The presentation of the enormous mural, painted in 1940 in a bold call for cultural solidarity across the Americas, was made possible in part by the Evelyn D. Haas Exhibition Fund. 
As cofounder of the Haas, Jr. Fund, Evelyn D. Haas had a profound love for SFMOMA and served for many years on the institution's board of directors. She was committed to ensuring that the community could enjoy broader access to the museum's world-class art collection and exhibitions. Pan American Unity is on display at SFMOMA through summer 2023.