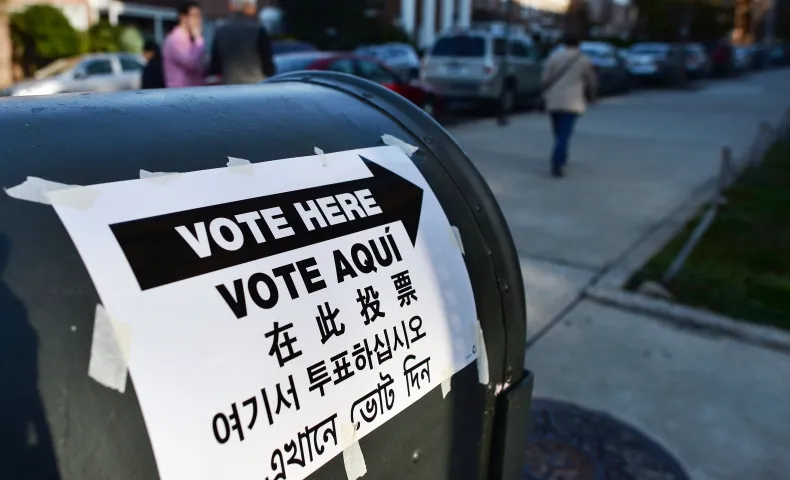 "Everything is at Stake"
In the lead-up to Election Day, I find inspiration in what's happening in places like Fresno, California. That's where a partnership of diverse organizations are working together to lift up the voice and power—and the votes—of immigrants, people of color, essential workers and other populations that have for too long been left out of policymaking and civic life.
Longtime community organizer Venise Curry coordinates the collaborative efforts of the Fresno partners. When I asked Venise what's at stake in this election for the communities that are the focus of their work, she had a simple answer. "Everything is at stake—their physical security, their economic opportunities, their healthcare, the education of their children. Our work is about helping people see that."
For the Haas, Jr. Fund, 2020 has been a year of exploring new ways to invest in civic engagement during what some are calling the most consequential election of our lifetimes. For example, we reached out to California Secretary of State Alex Padilla and Common Cause of California to see how we could support greater turnout in an election where, for the first time, every registered voter in the state is receiving a ballot in the mail. This resulted in a series of grants to help Black, Latino, and Asian American groups across California research, test and develop compelling media messages to motivate everyone to vote.
We are living at a time when our democratic systems are under assault. People are being deprived of basic voting rights. Misinformation and lying are rampant. Voters are waiting hours and hours to cast a vote. Voting is being made harder, not easier. And while we have made some progress, those in power still do not reflect the rich diversity of the population when it comes to race, gender, age and economic status. This is true even here in California, the most diverse state in the country.
This is why the Haas, Jr. Fund is working to increase voting and civic engagement in the 2020 election and beyond. We know from our longtime work on a wide range of urgent issues—from LGBT equality and immigrant rights to education—that you can't advance game-changing policies if you don't have a voice. You can't move bold solutions forward if you don't have a seat at the table. And our community partners have taught us that you can't make progress work for everyone if you don't join hands across issues, race, gender, and the other lines that too often divide us.
Thanks in part to the grassroots partners we're supporting in Fresno, voter turnout there shot up to 56 percent in 2018, compared to just 39 percent in the previous midterm election. Turnout among the Central Valley county's surging Latino population jumped by 18 percentage points. That's what I call a power surge—and it isn't just happening in Fresno. All across California and around the country, people are working 24-7 to mobilize diverse communities to speak out and stand up for their interests.
No matter what happens November 3, the Haas, Jr. Fund is determined to keep supporting this work year in and year out.
Because we're playing the long game—and we know that when we tap into the creativity and engagement of all people, we are building a stronger, more enduring democracy that truly works for everyone. Because Venise is exactly right…everything is at stake.
Please vote.