Robert Joseph
Vice President of Programs
Robert oversees the Haas, Jr. Fund's grantmaking and the development of program strategies.
As Vice President of Programs, Robert oversees grantmaking and program strategy toward the Haas, Jr. Fund's mission to advance rights and create opportunities for all. With leadership experience in philanthropy and the nonprofit sector, in addition to working with a Bay Area public defender, Robert is a passionate advocate for increased opportunity for people and communities who are struggling at the margins of society.
Before joining the Fund in 2018, Robert served in a senior leadership position with Tipping Point Community, an innovator in the fight against poverty in San Francisco. In three years at Tipping Point, Robert led education and employment strategies to reduce poverty in the Bay Area and developed an initiative to transition homeless, justice-involved San Francisco residents into housing and behavioral health services. He also worked to integrate policy and advocacy with Tipping Point's direct service grantmaking and to advance diversity, equity and inclusion as a core focus in the organization's day-to-day operations and strategic decisions.
Robert joined Tipping Point after serving as a program officer with the S.D. Bechtel, Jr. Foundation in San Francisco. In addition to supporting a portfolio of youth development organizations, he developed a statewide initiative for the foundation aimed at promoting civic learning in California schools. Robert started his career in corporate law before working with a public defender in Contra Costa County. He subsequently worked with a San Francisco nonprofit managing a literacy program aimed at preparing youth from low-income communities for academic and career success. He currently serves on the board of SPUR Oakland.
Robert's parents were raised in the Caribbean. His family immigrated to the United States when Robert was a young child. Robert holds a bachelor's degree from Emory University in Atlanta, and he earned a juris doctor from Duke University School of Law.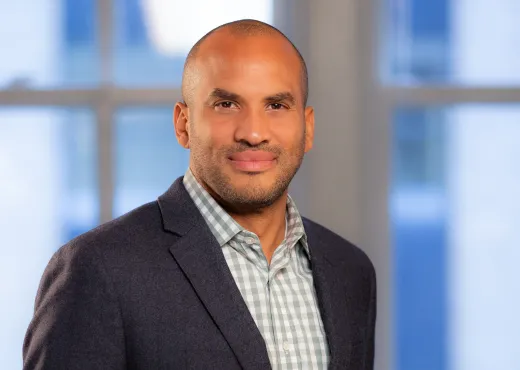 Throughout my career, I have sought to make a positive difference for our most vulnerable communities. I am honored to join the Haas, Jr. Fund and support its efforts to promote access and opportunity, both in the Bay Area and nationwide.